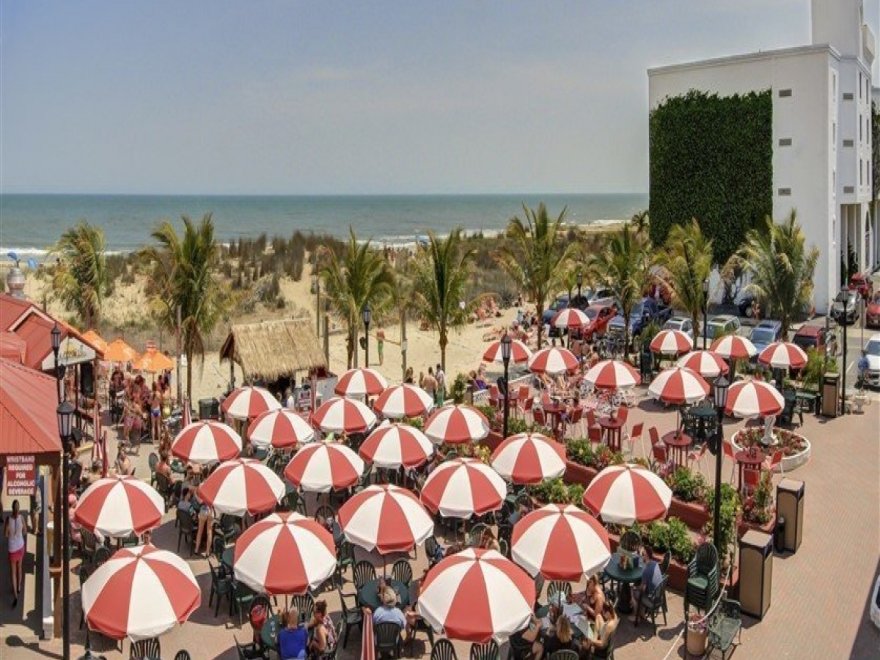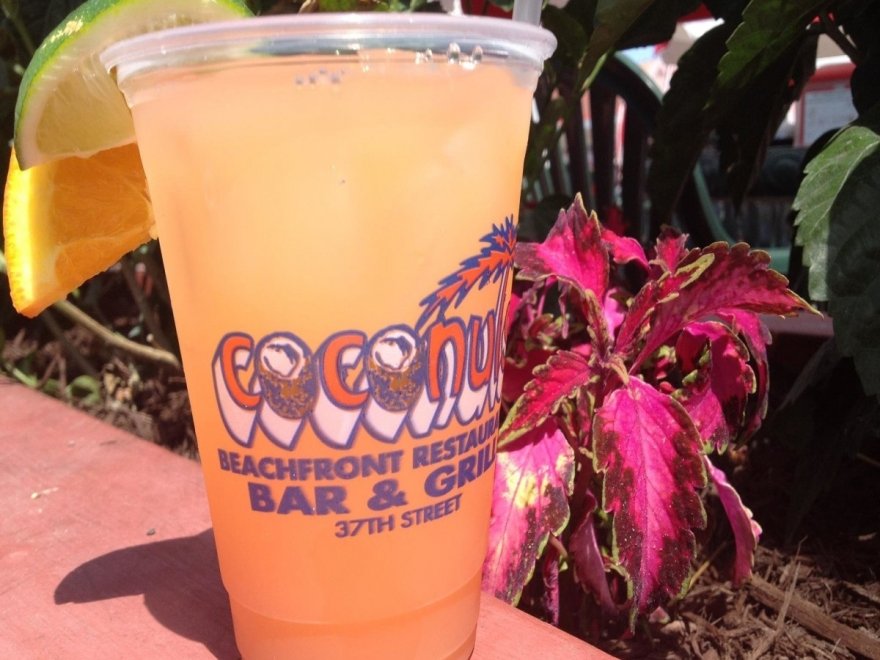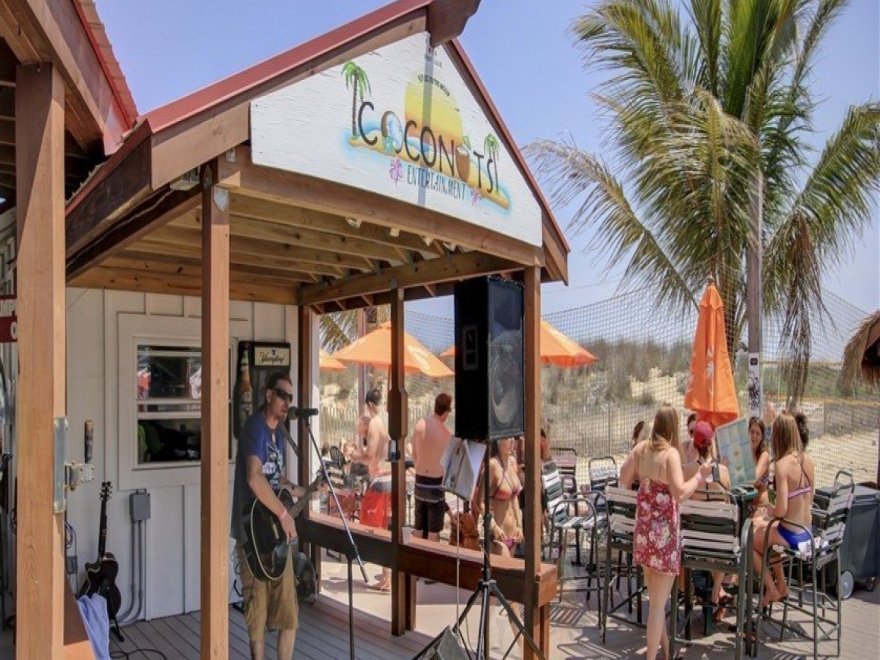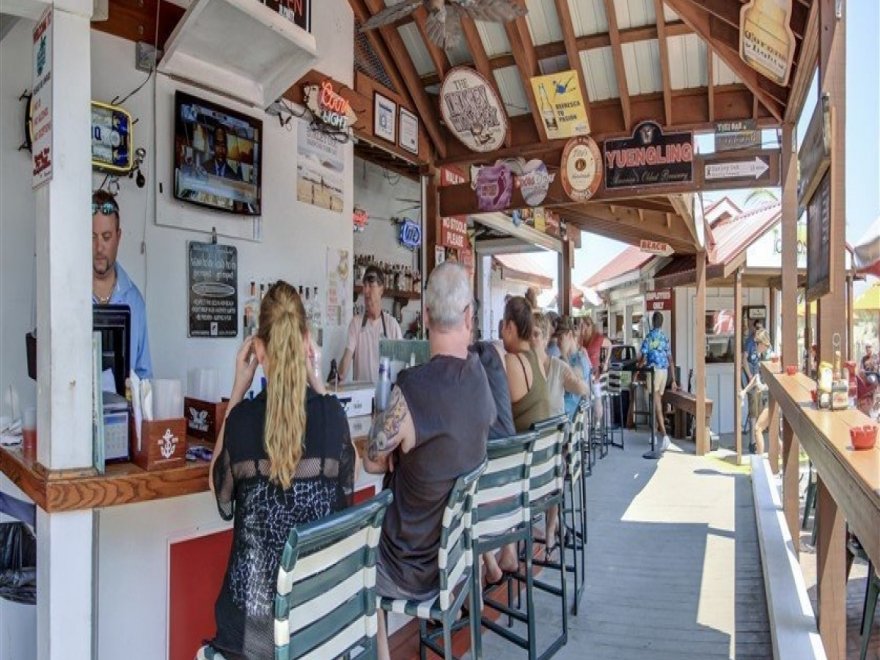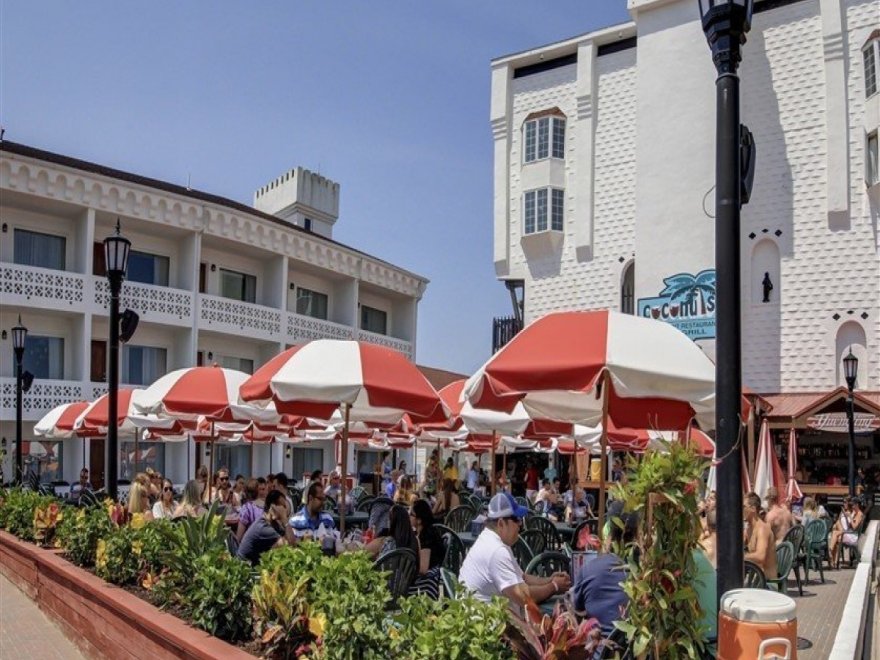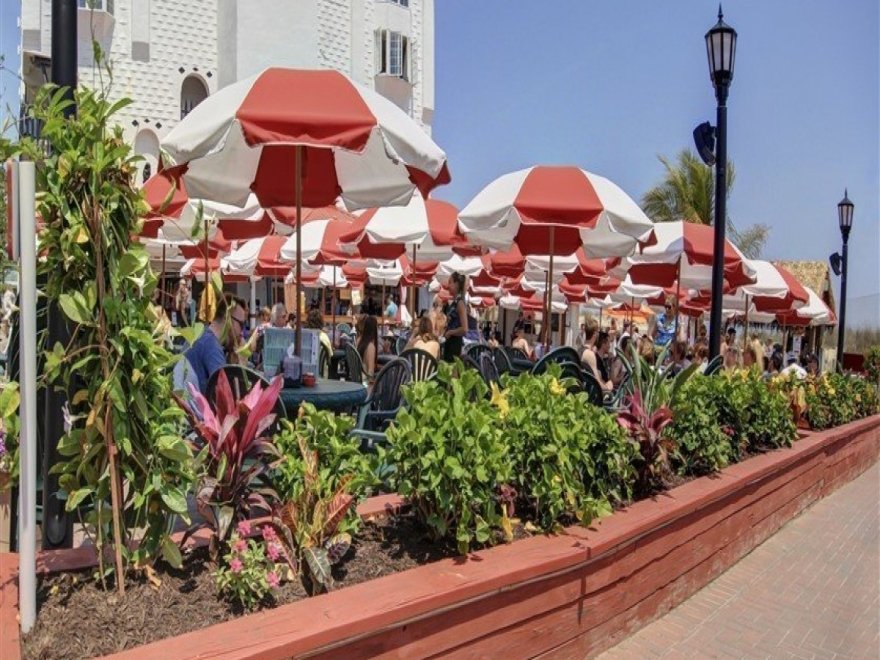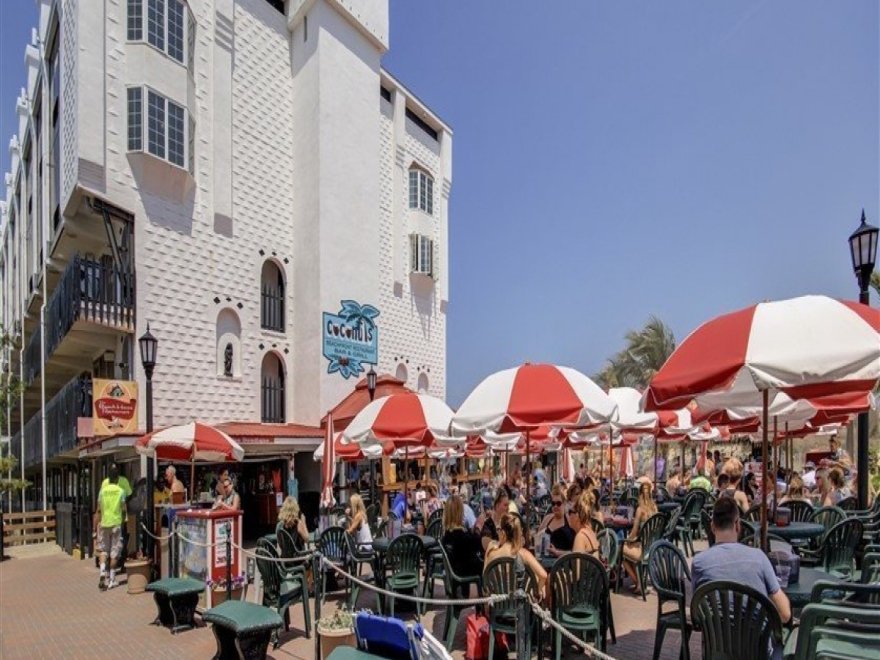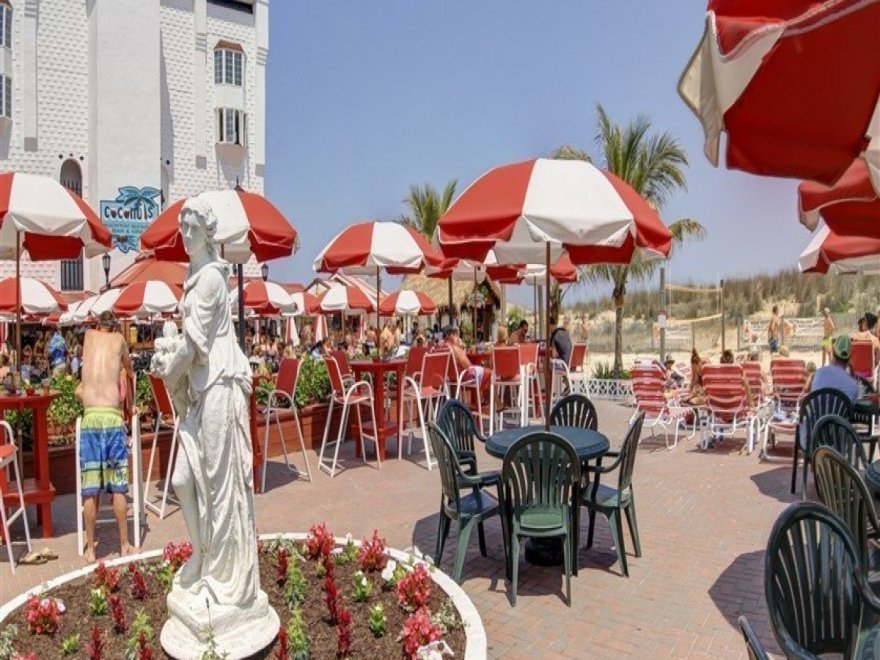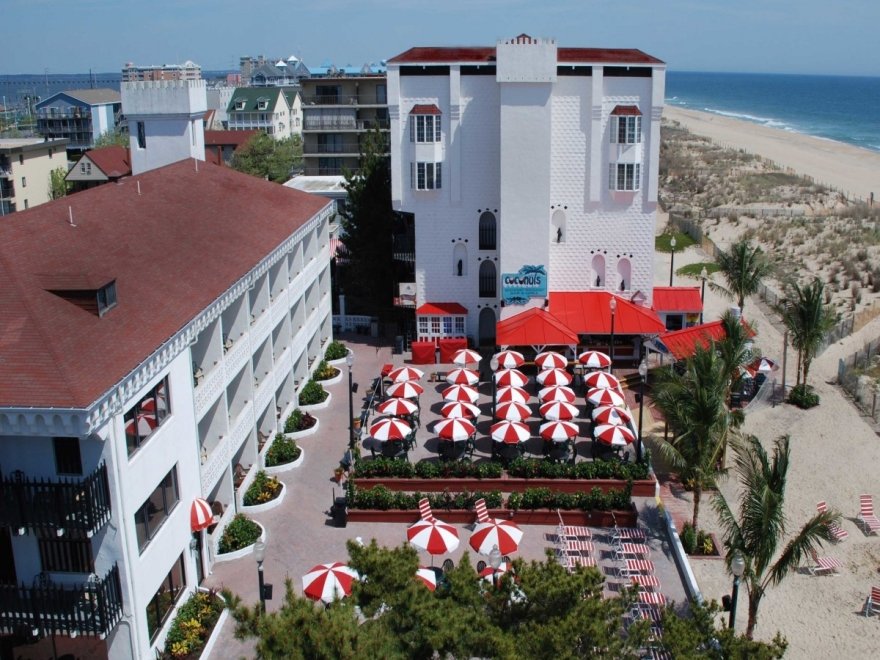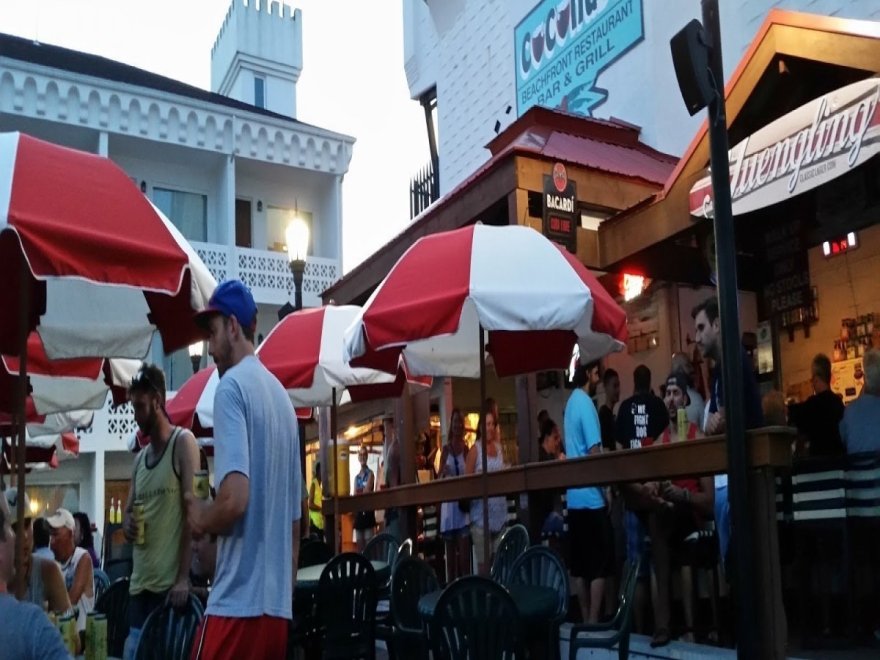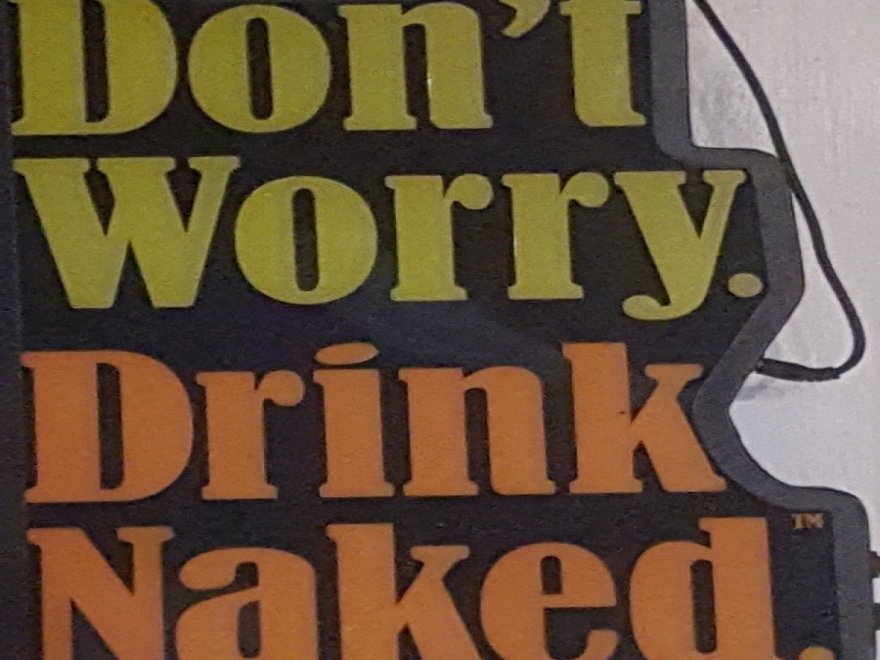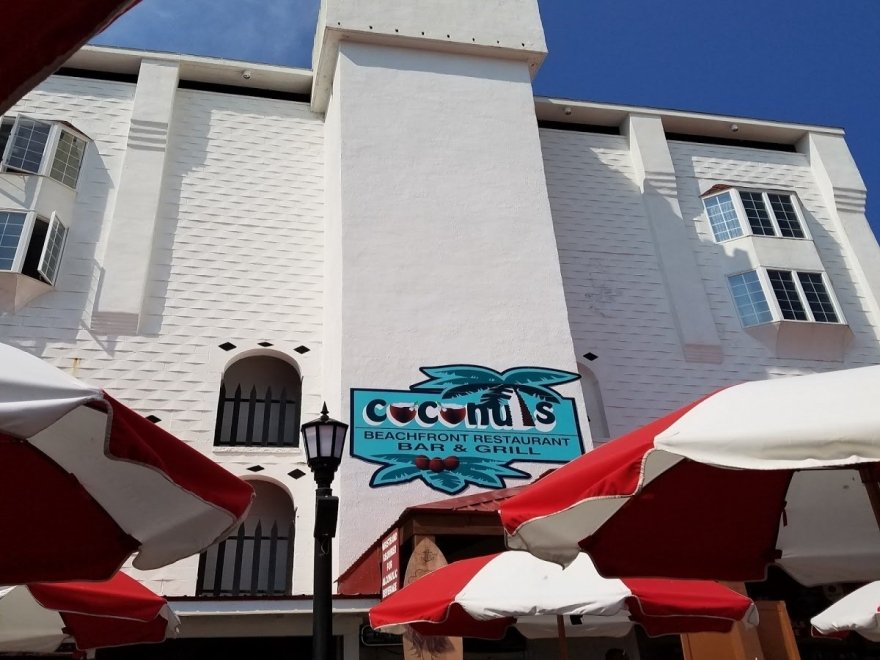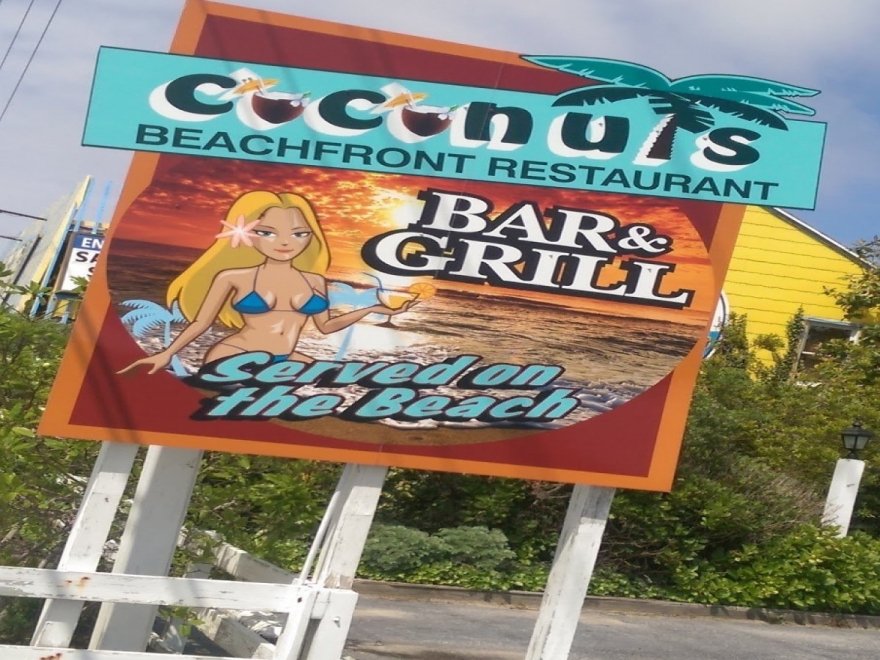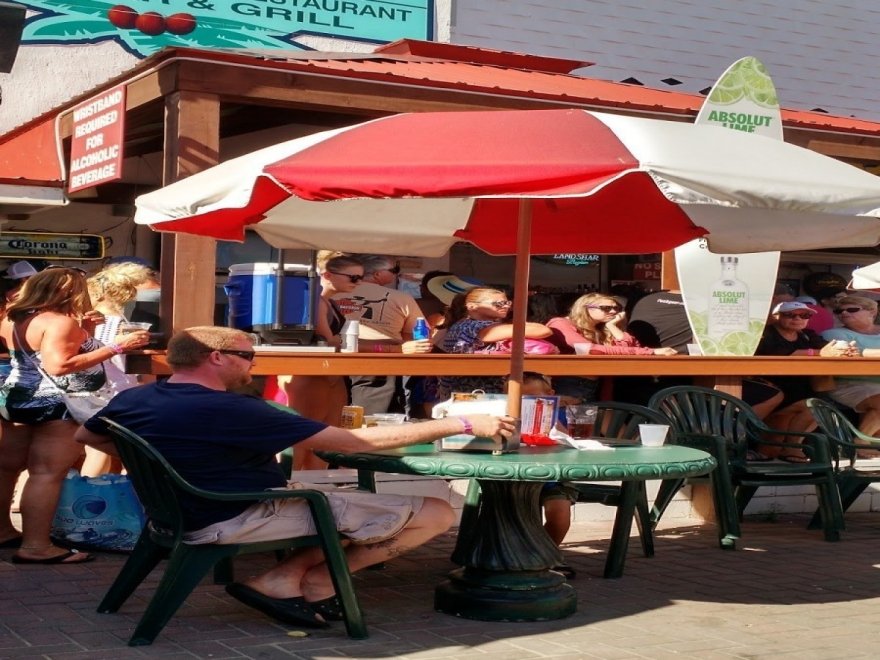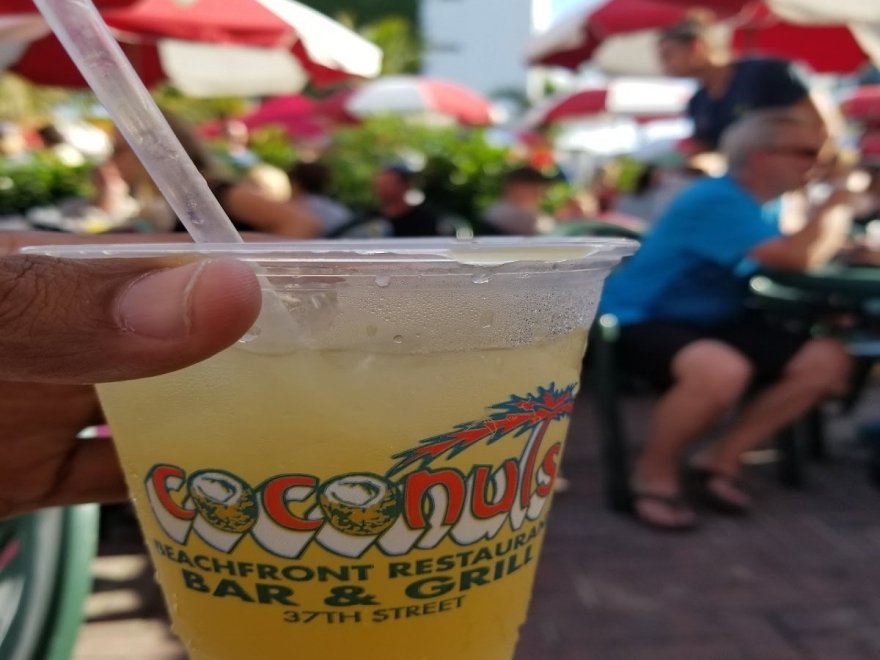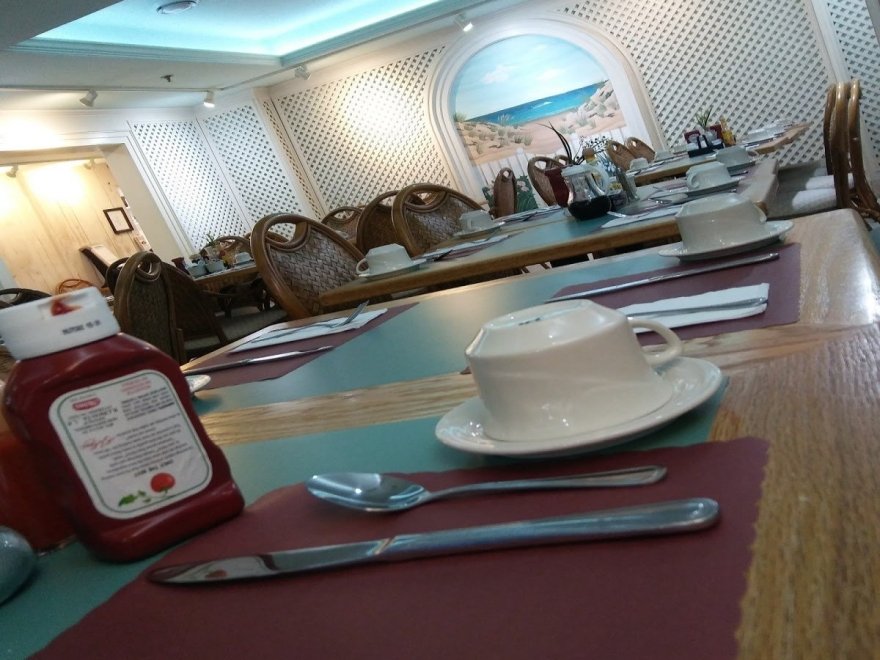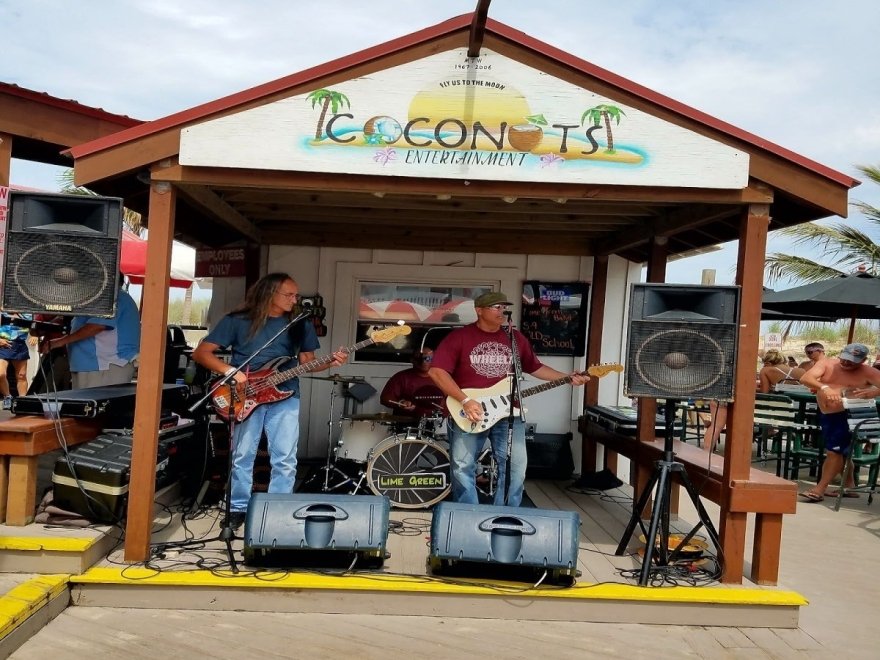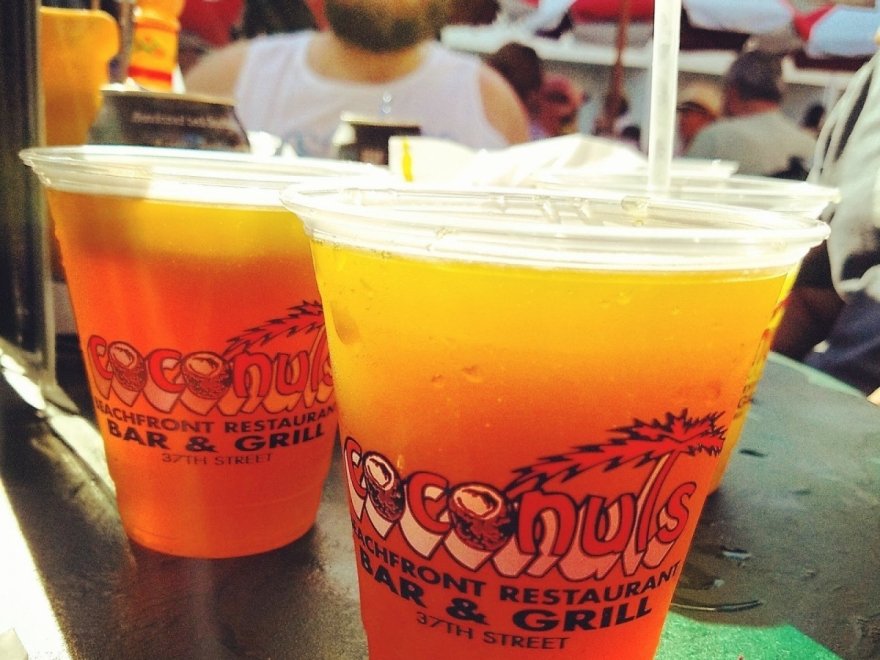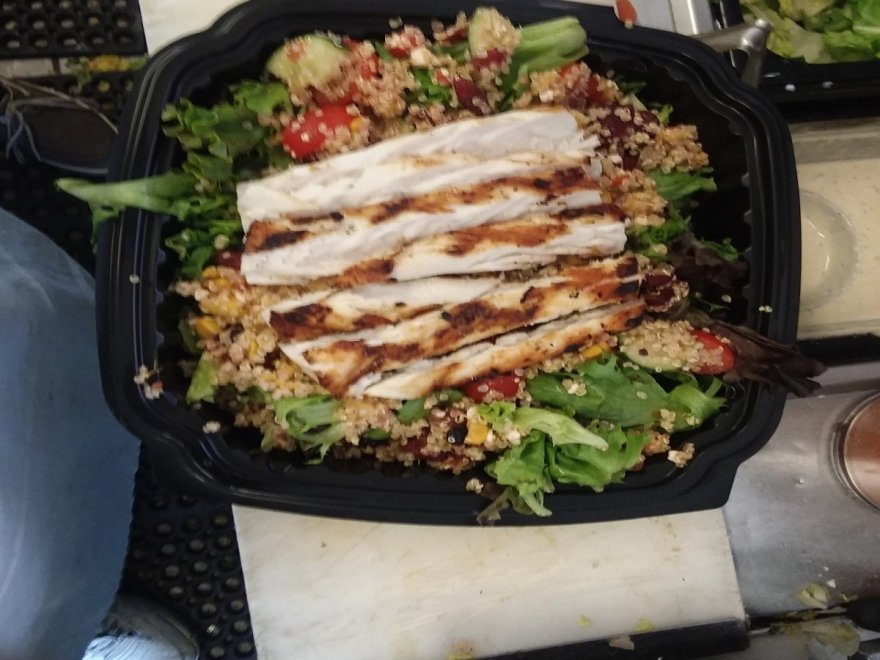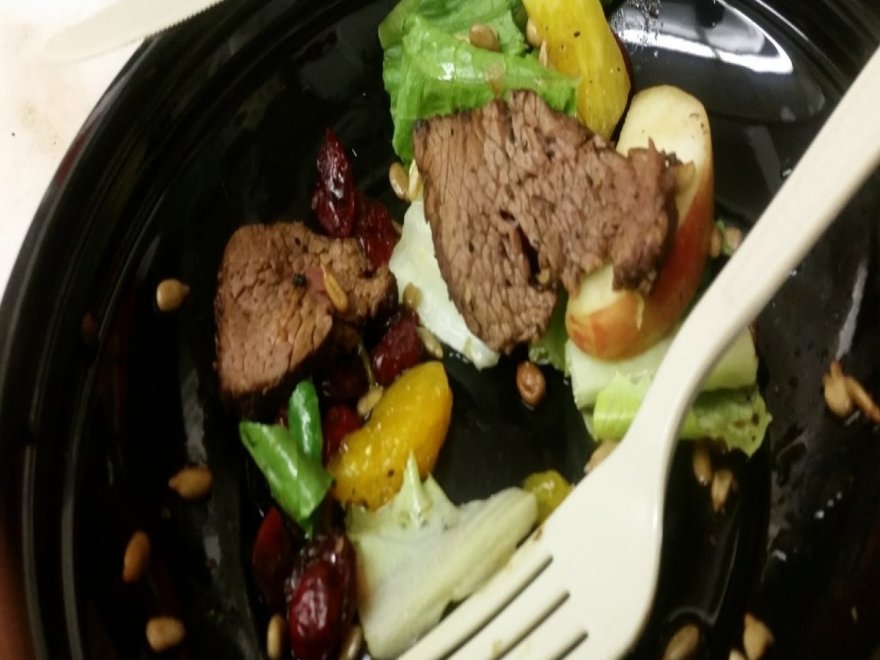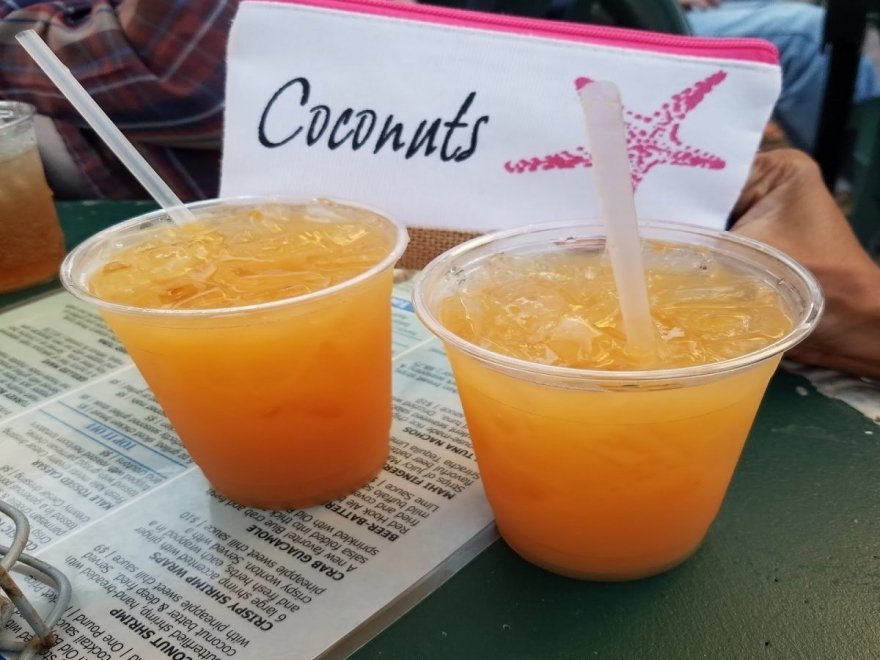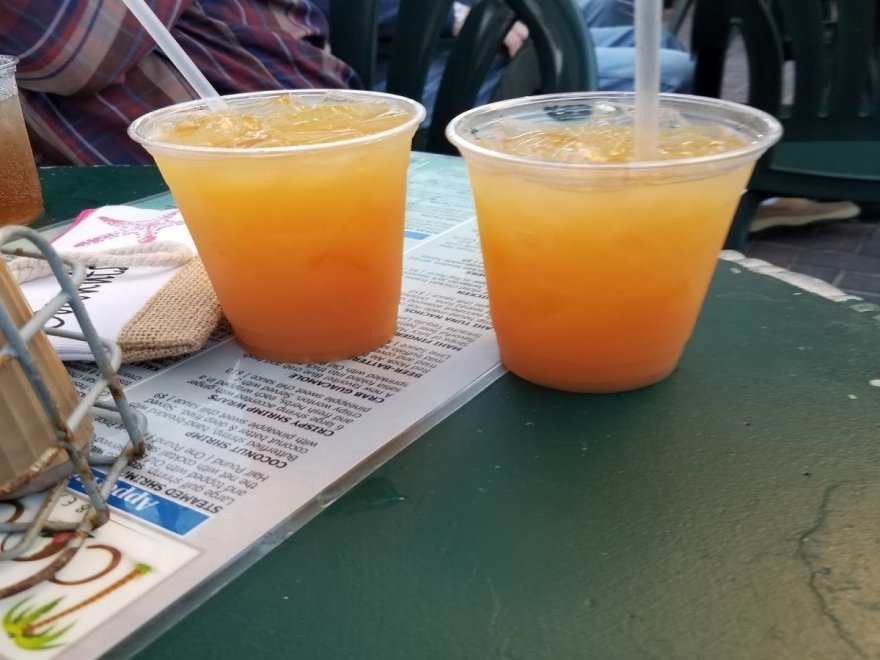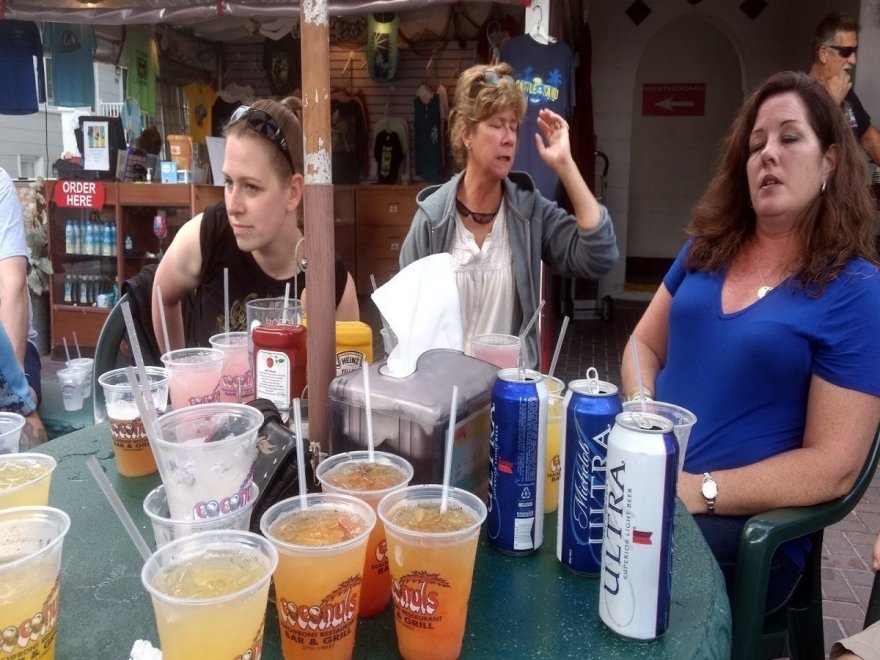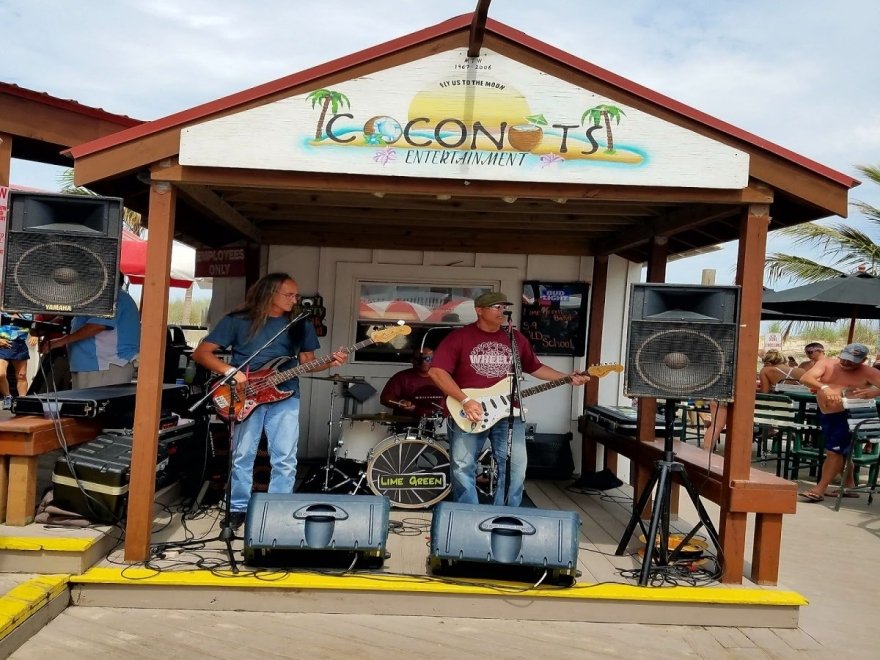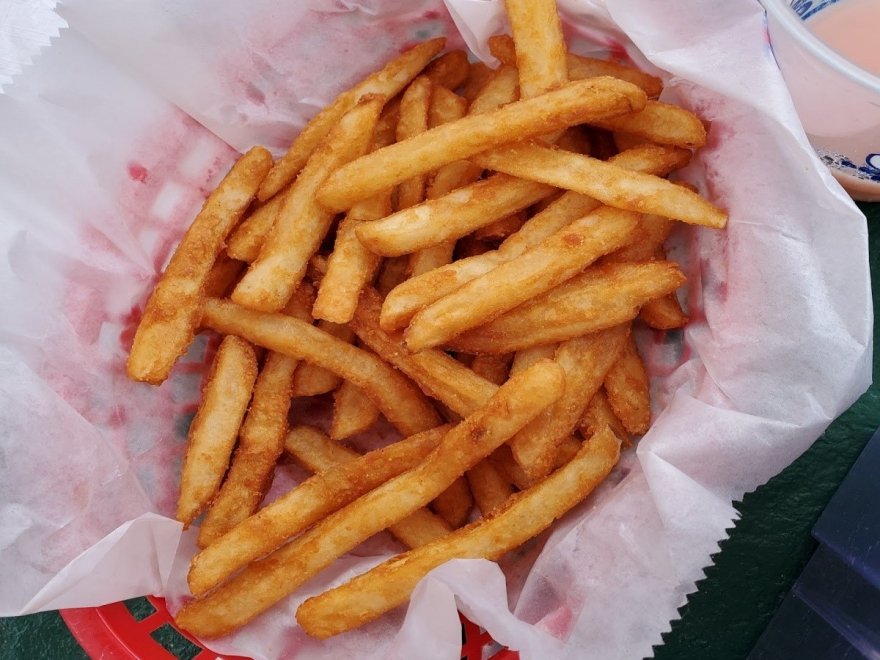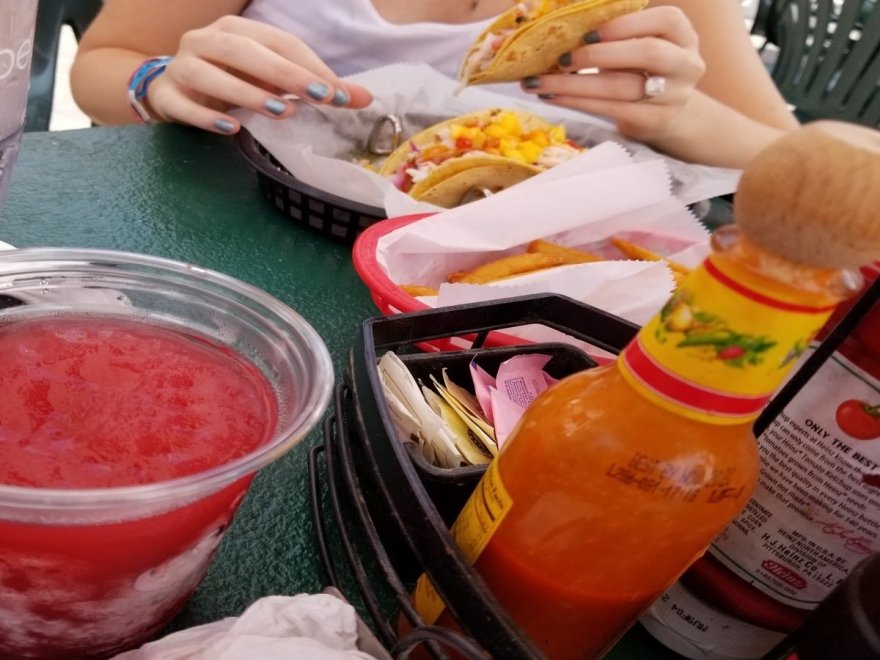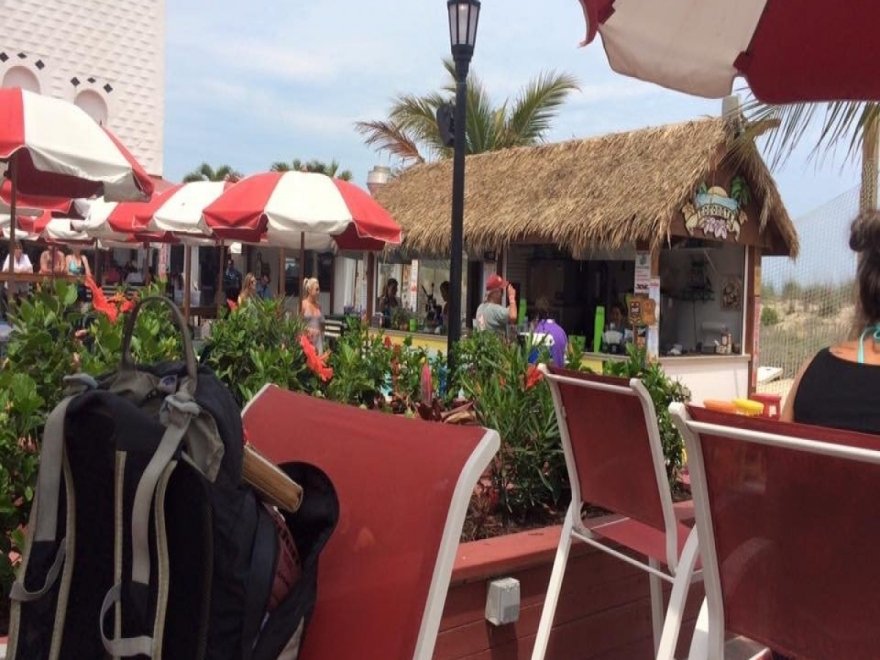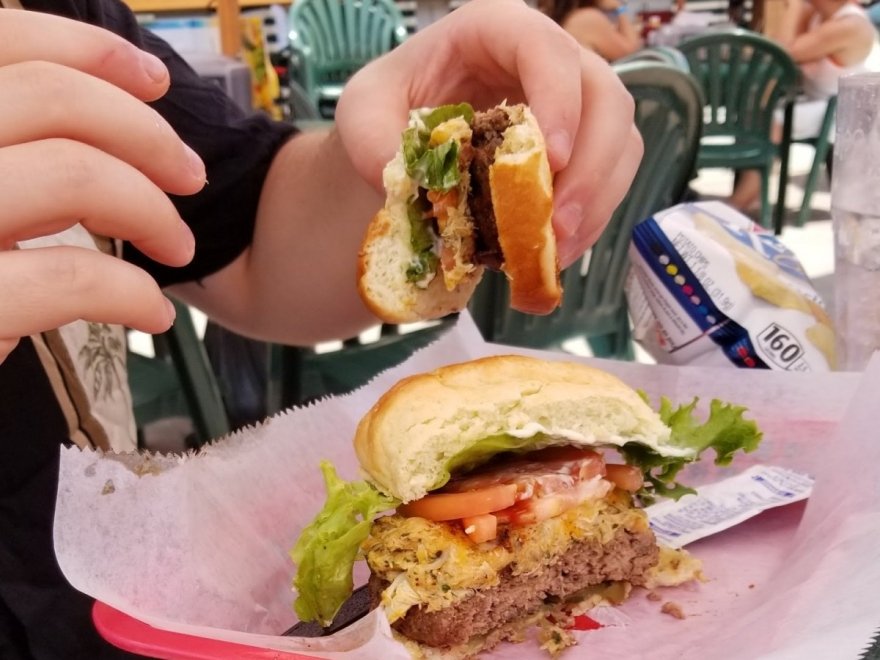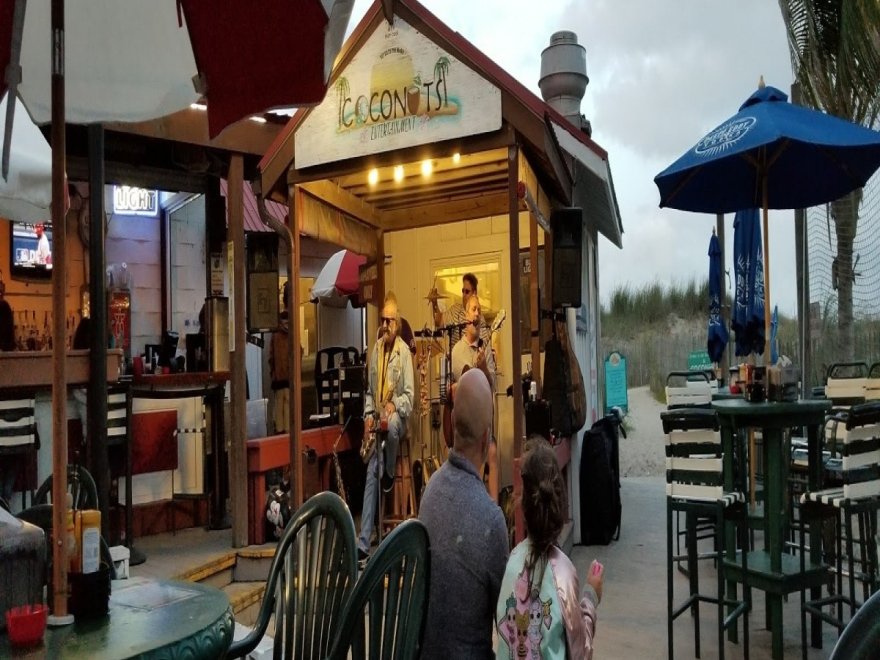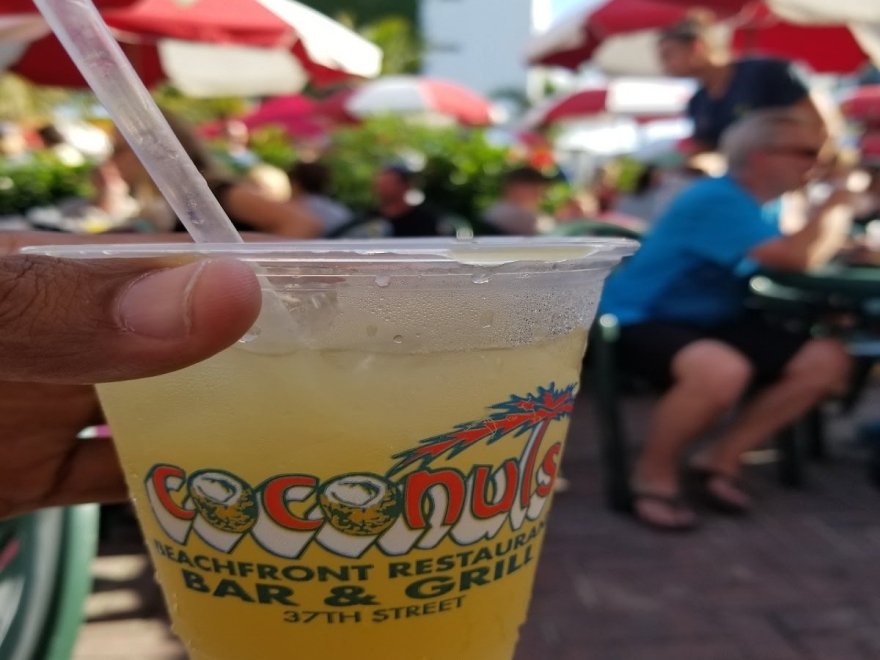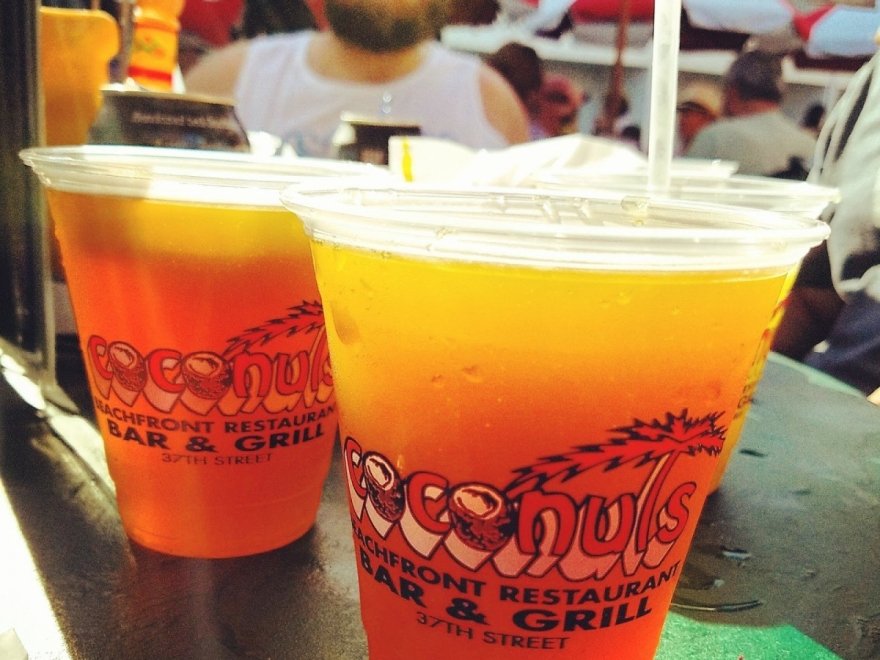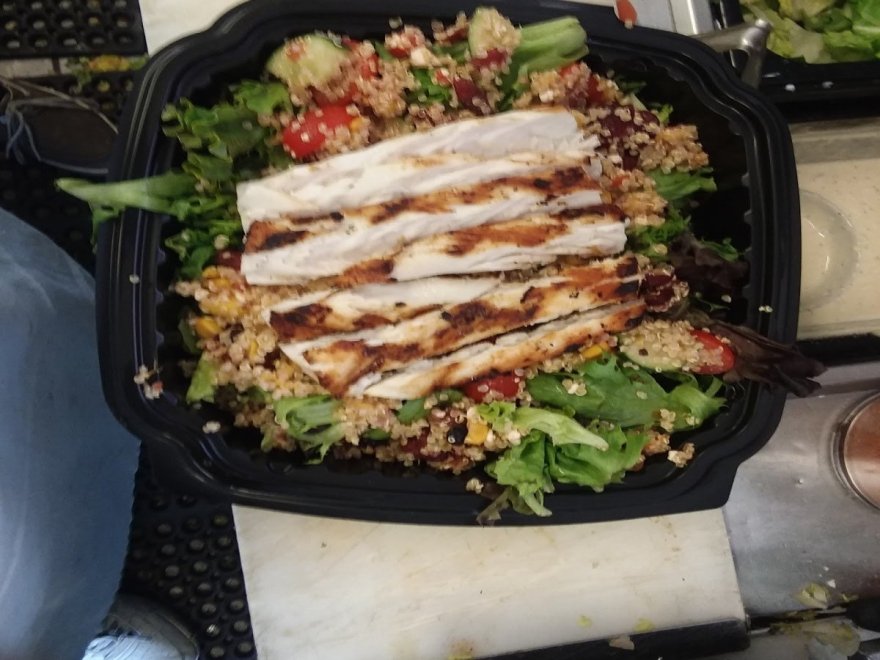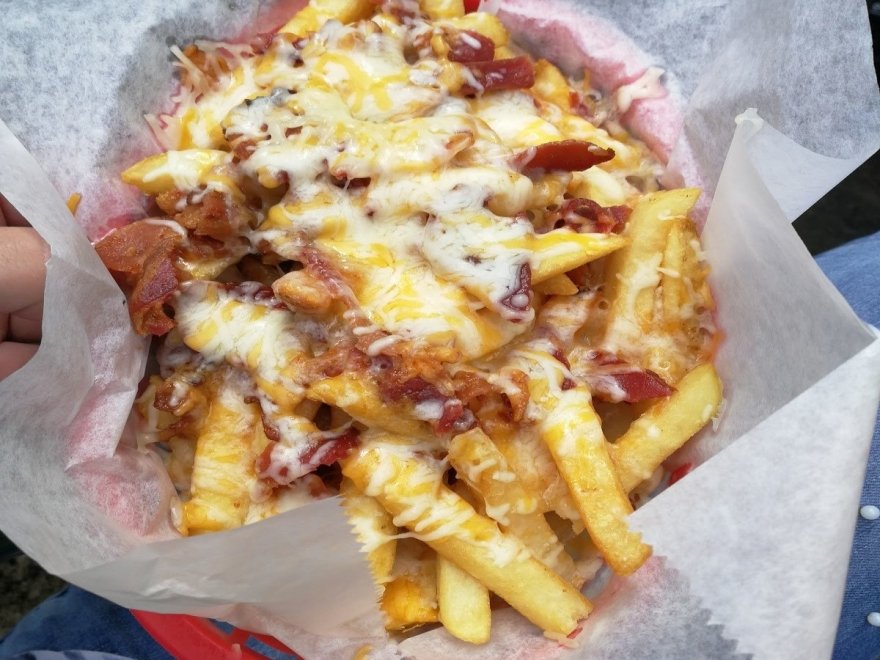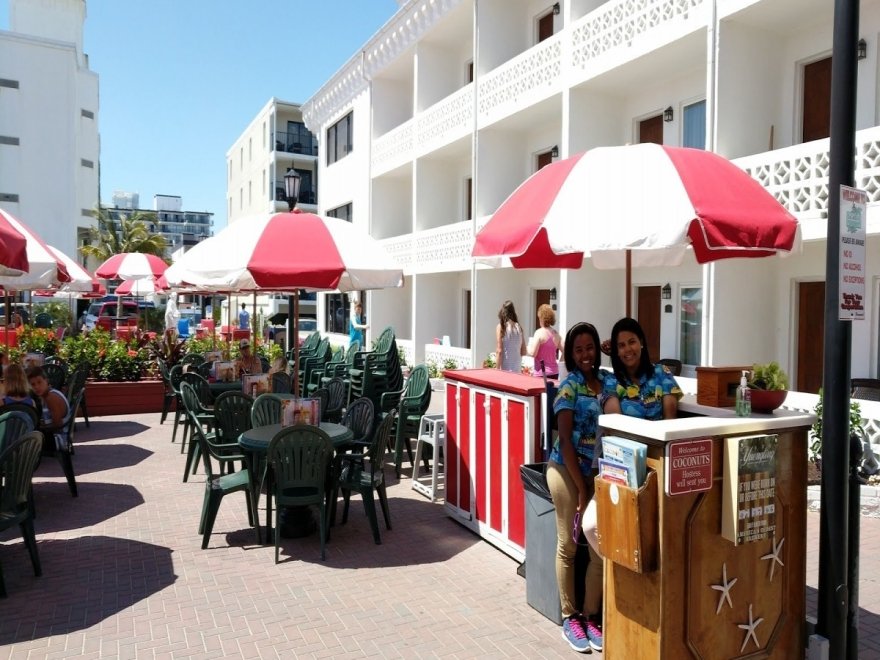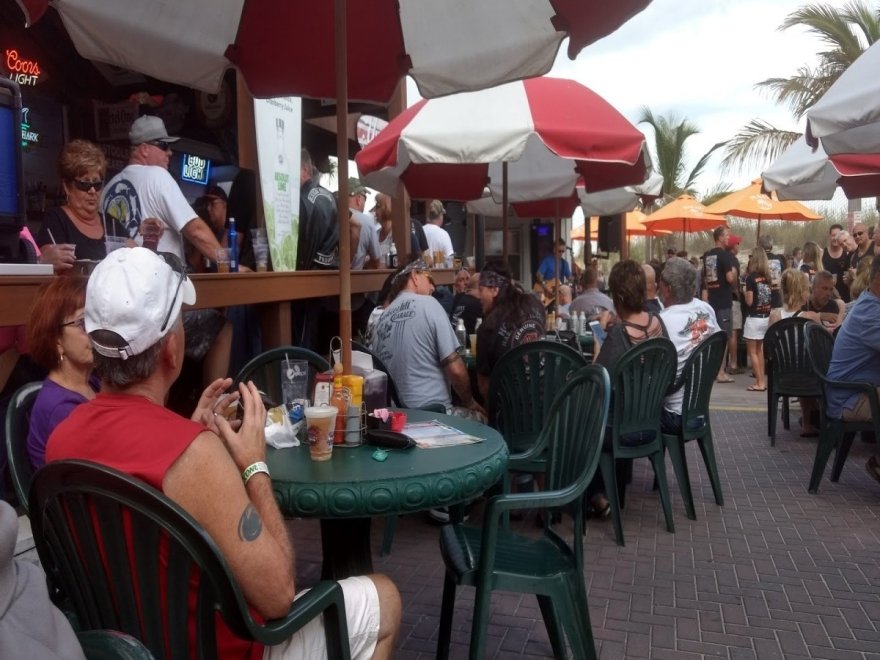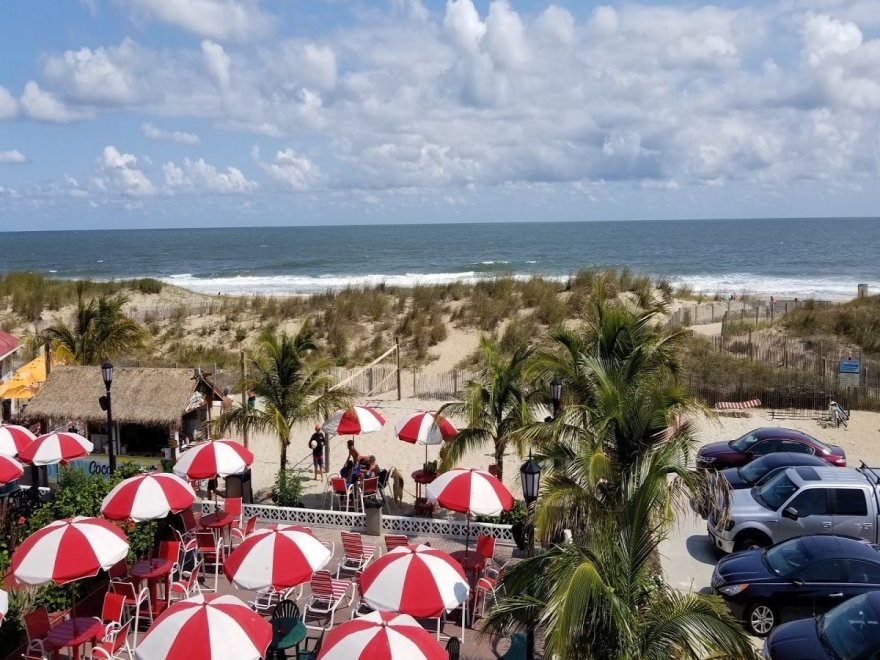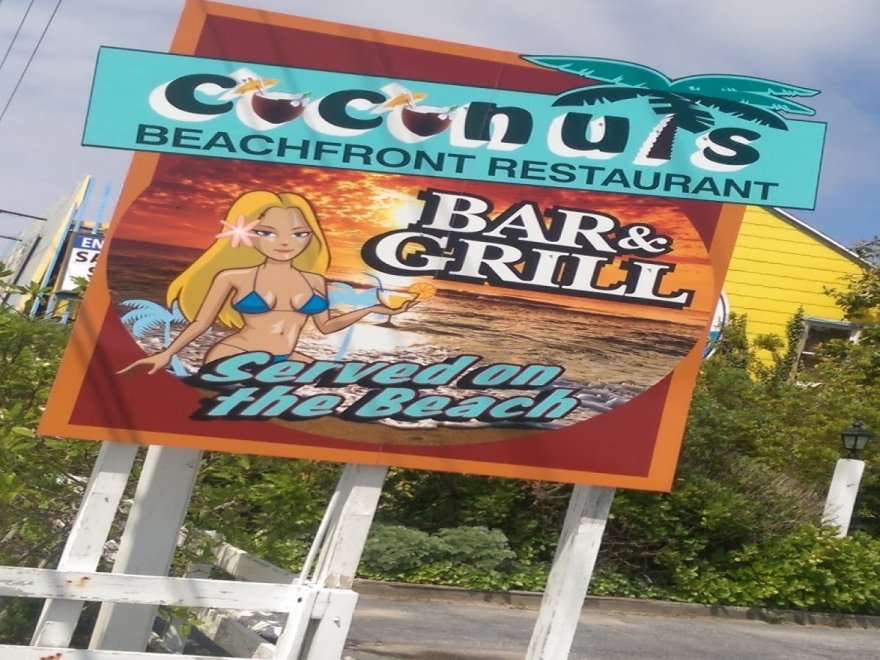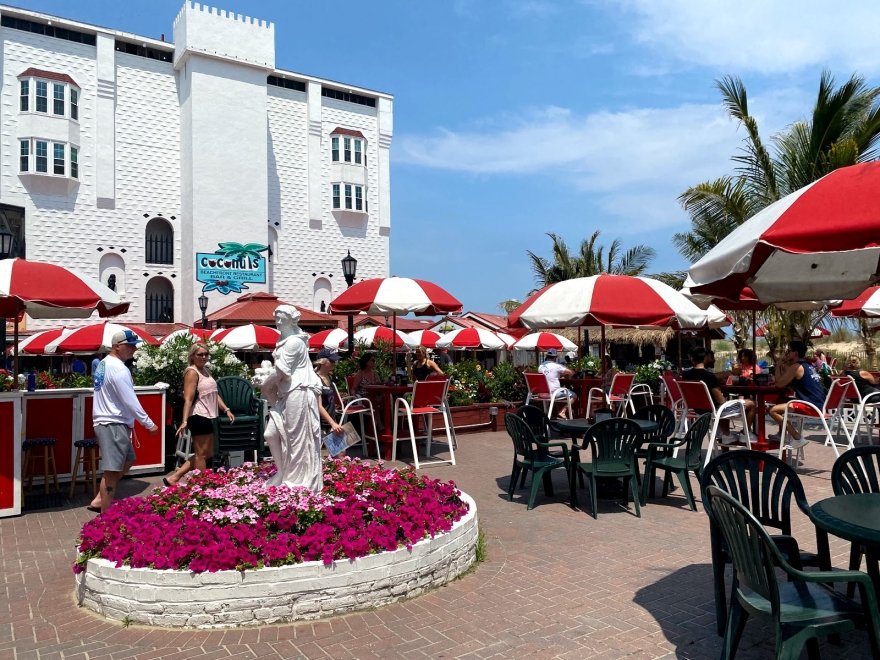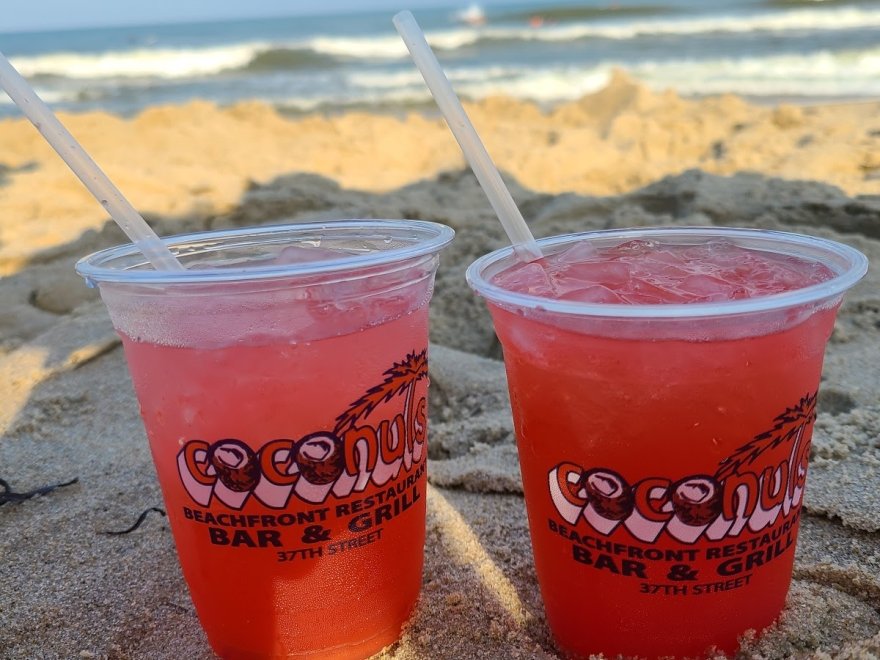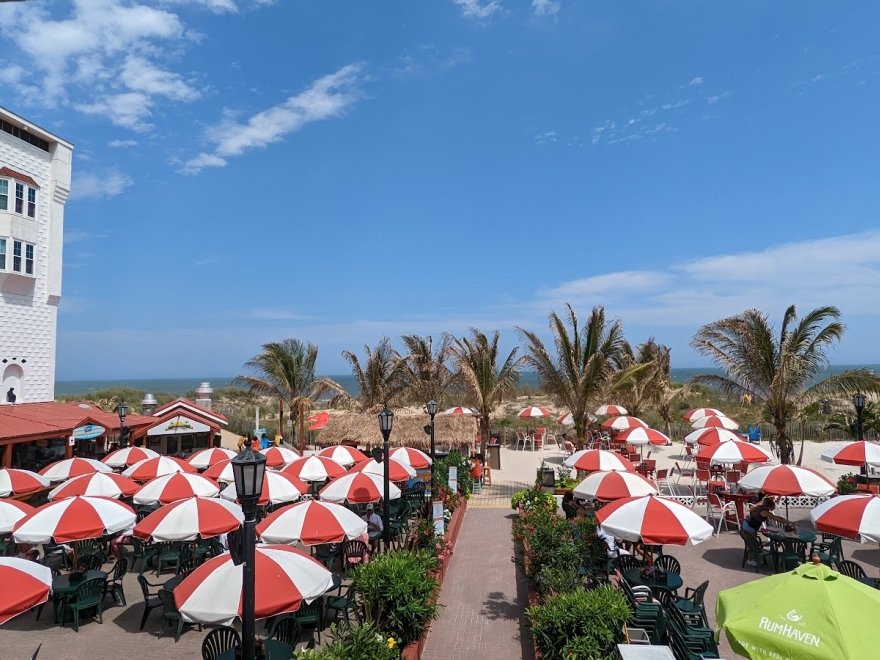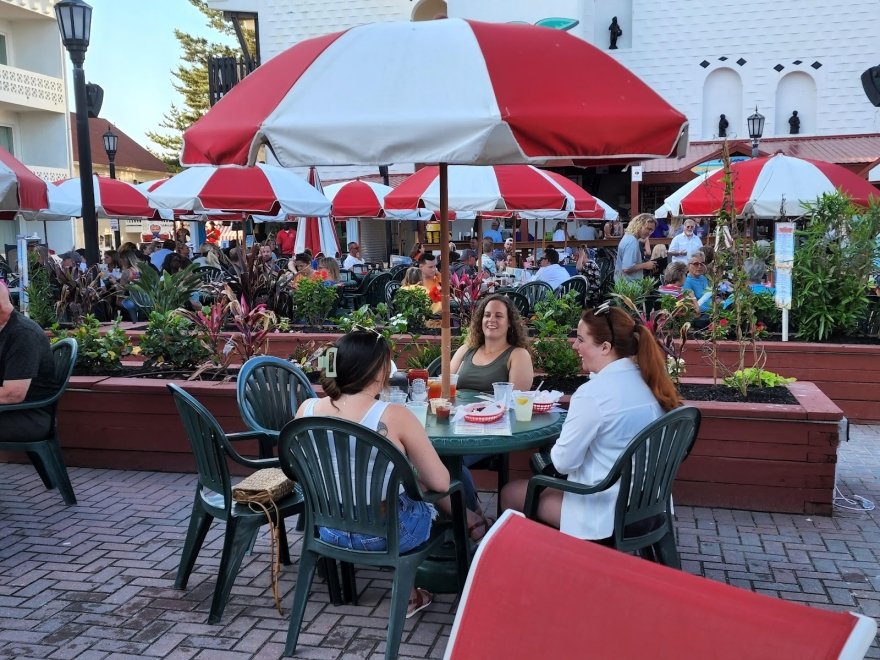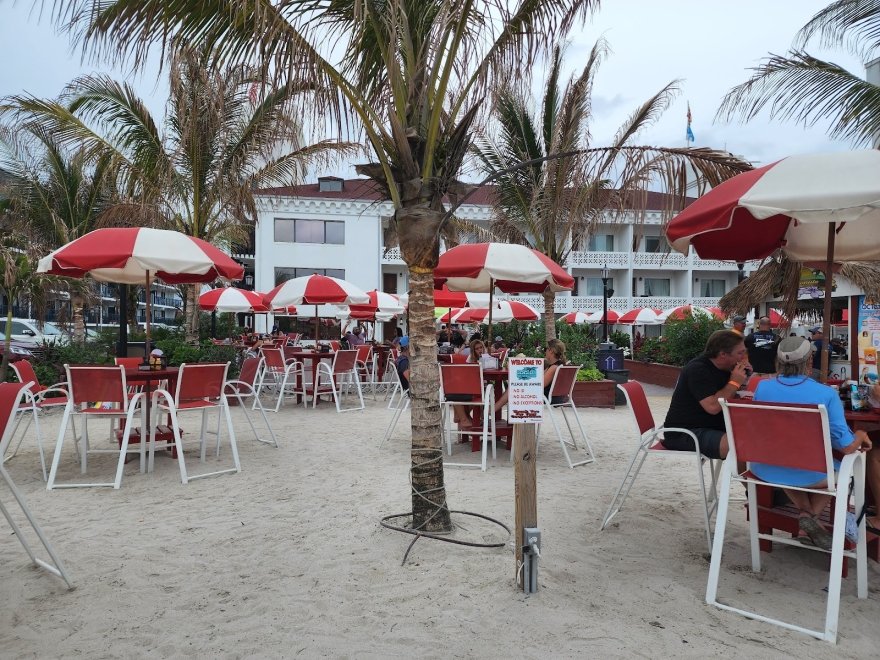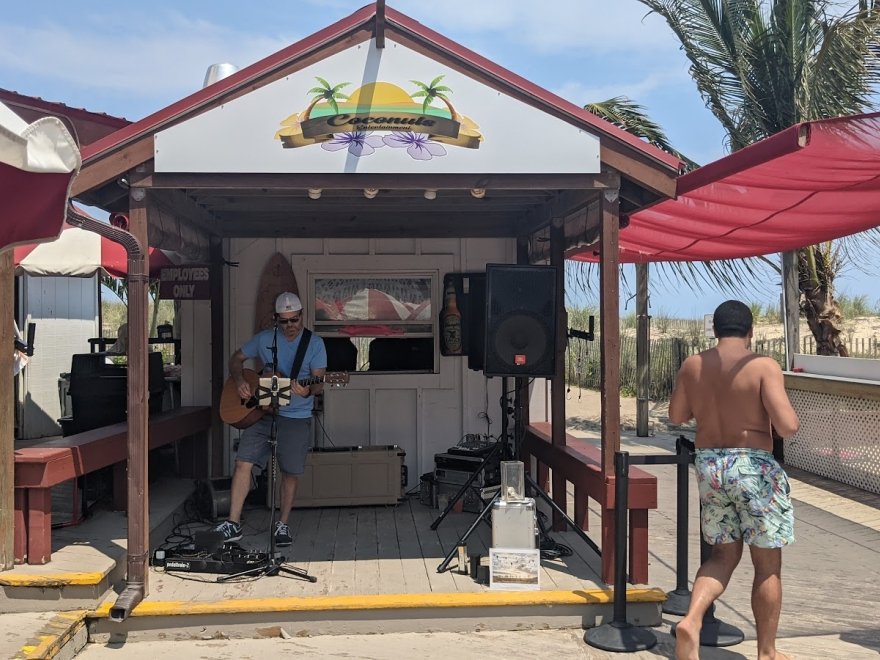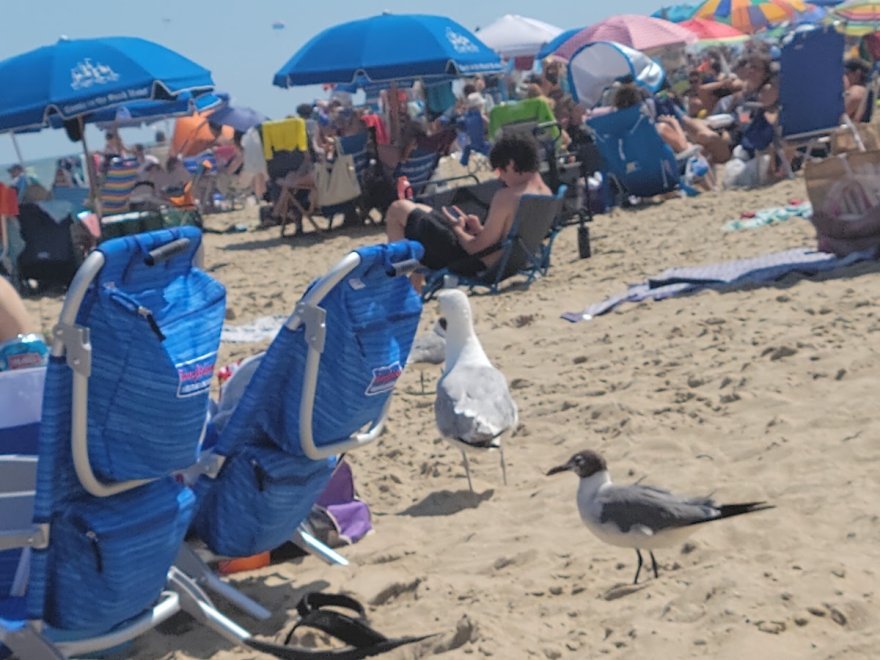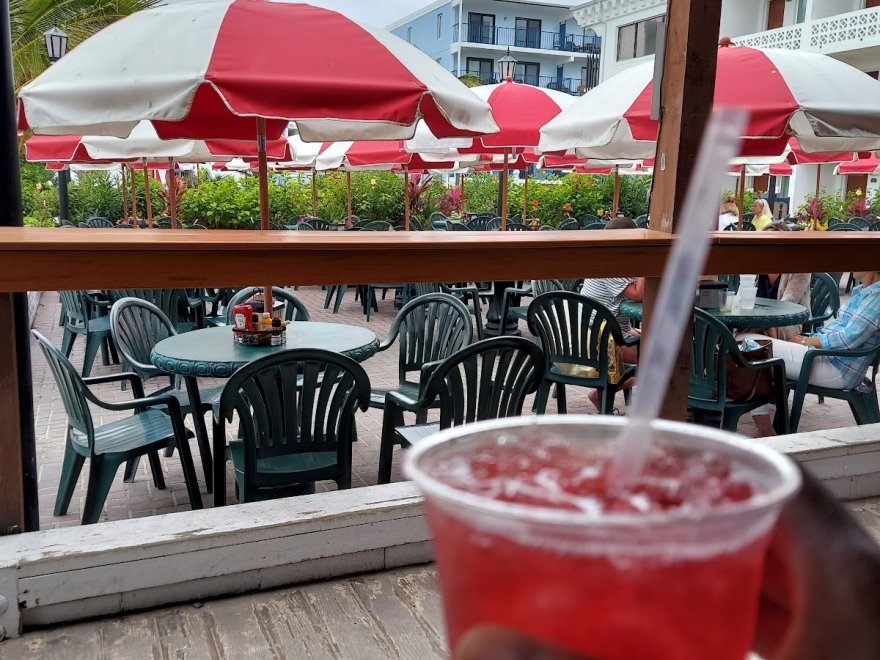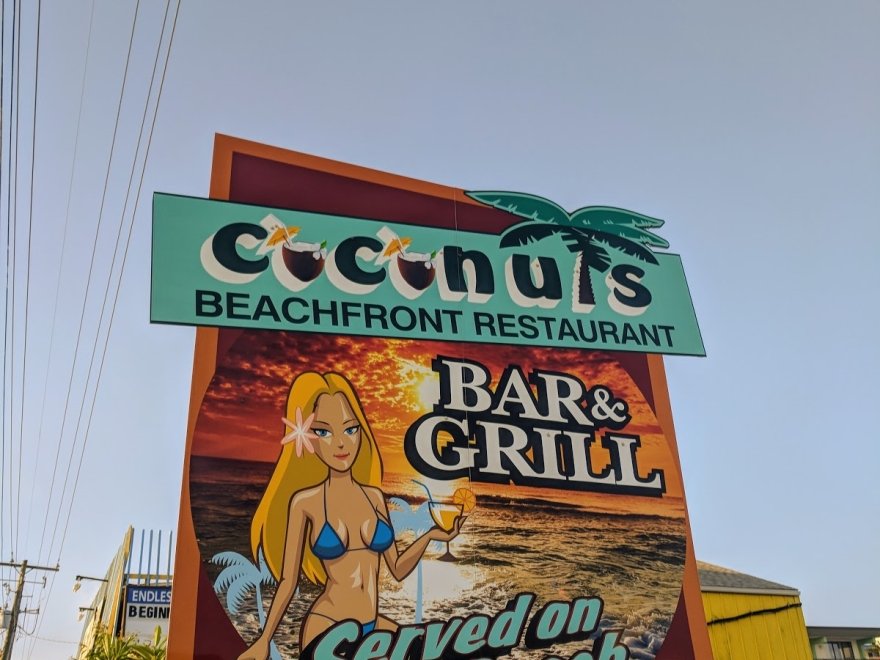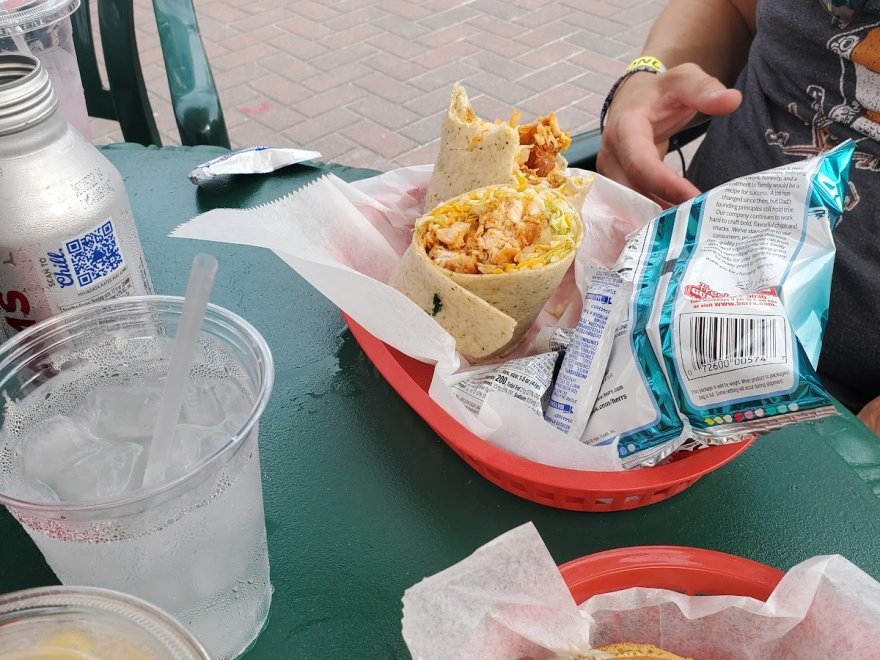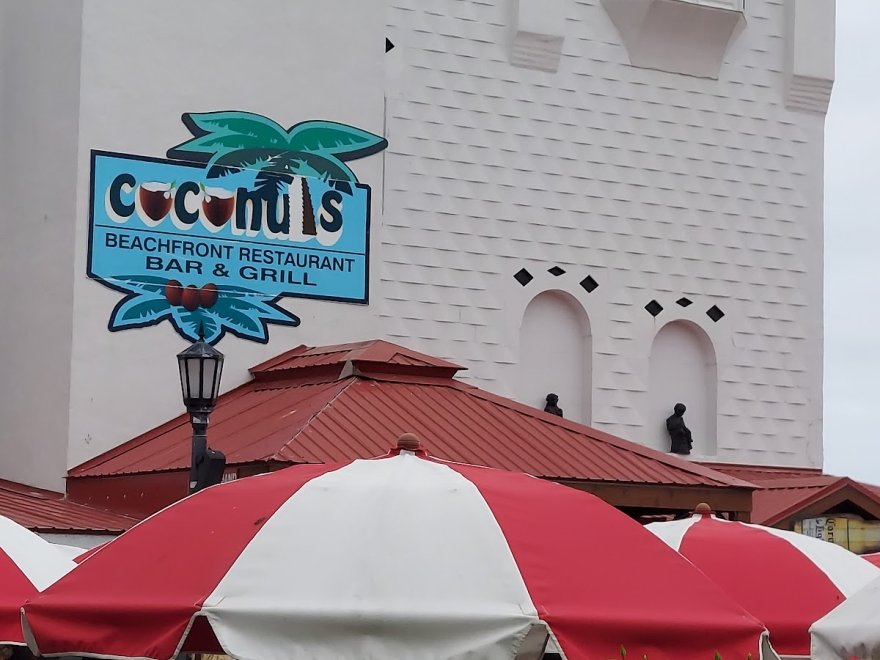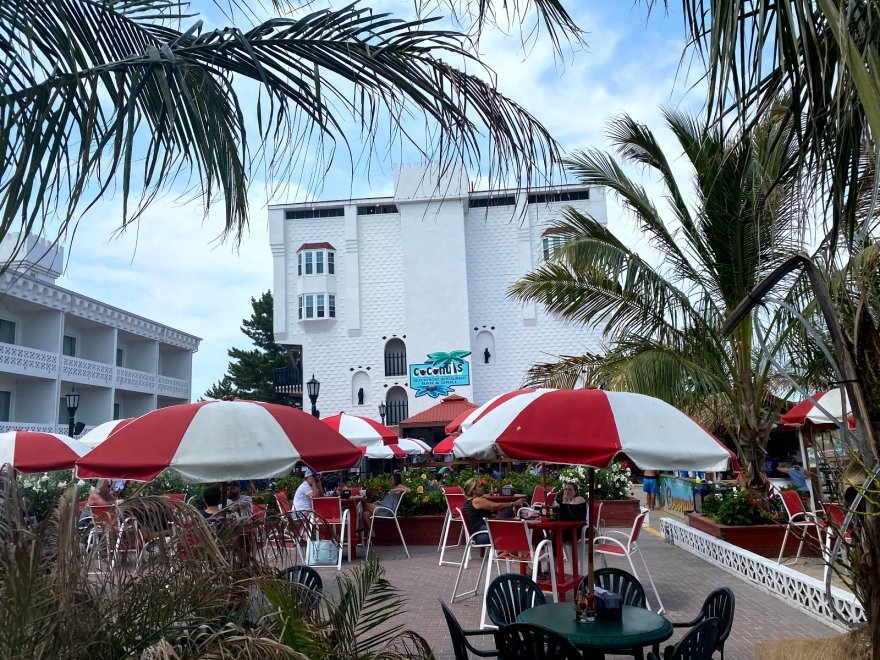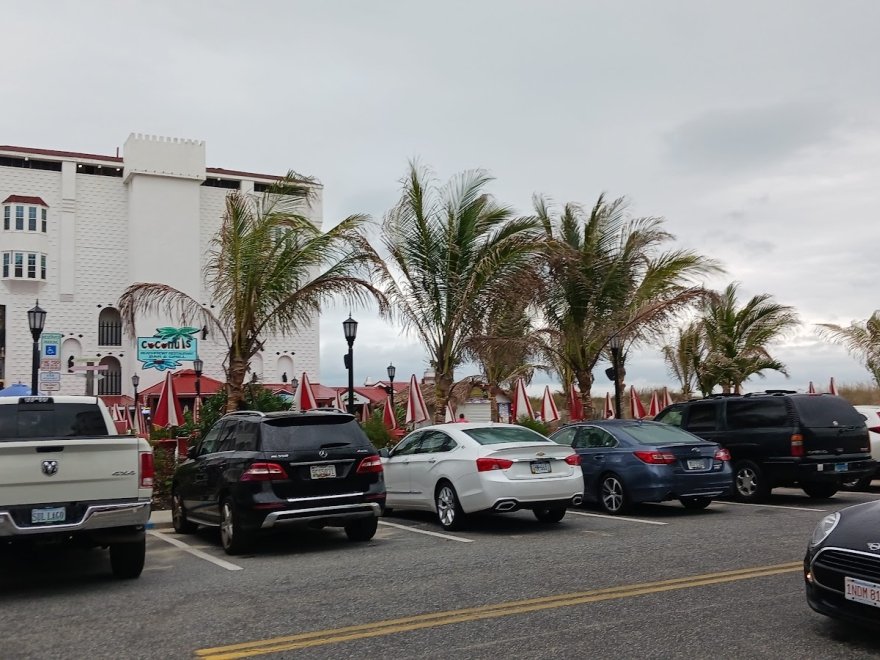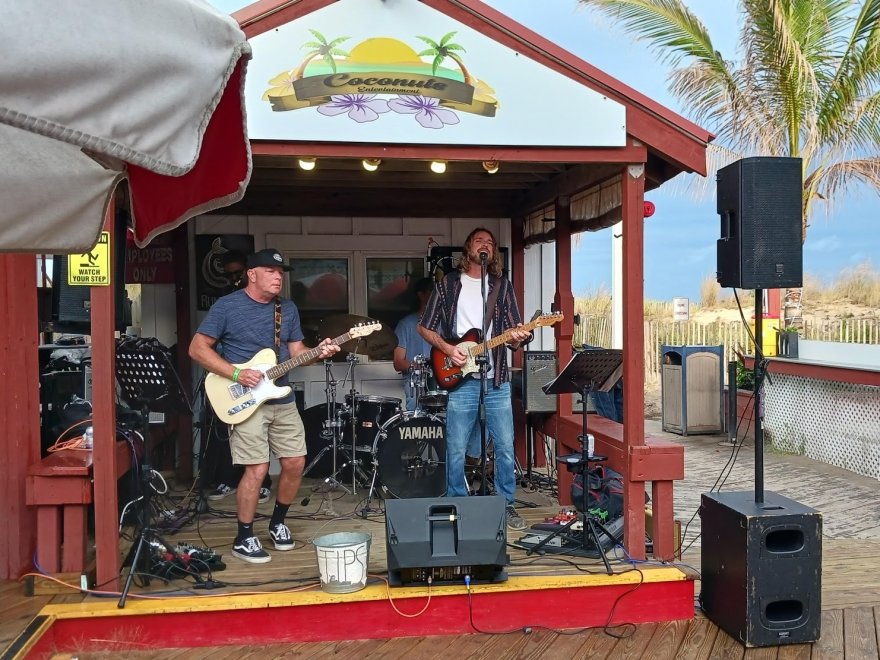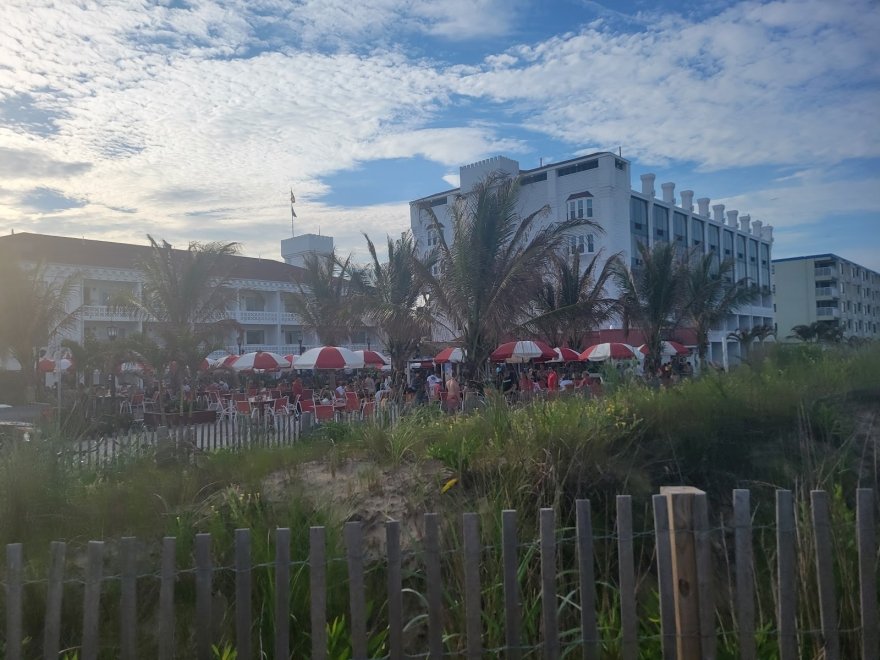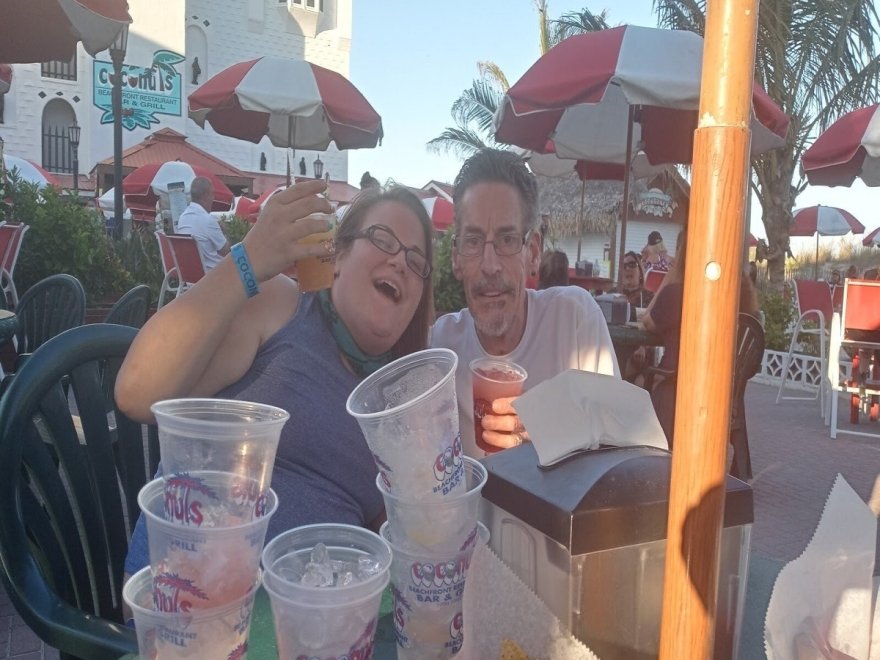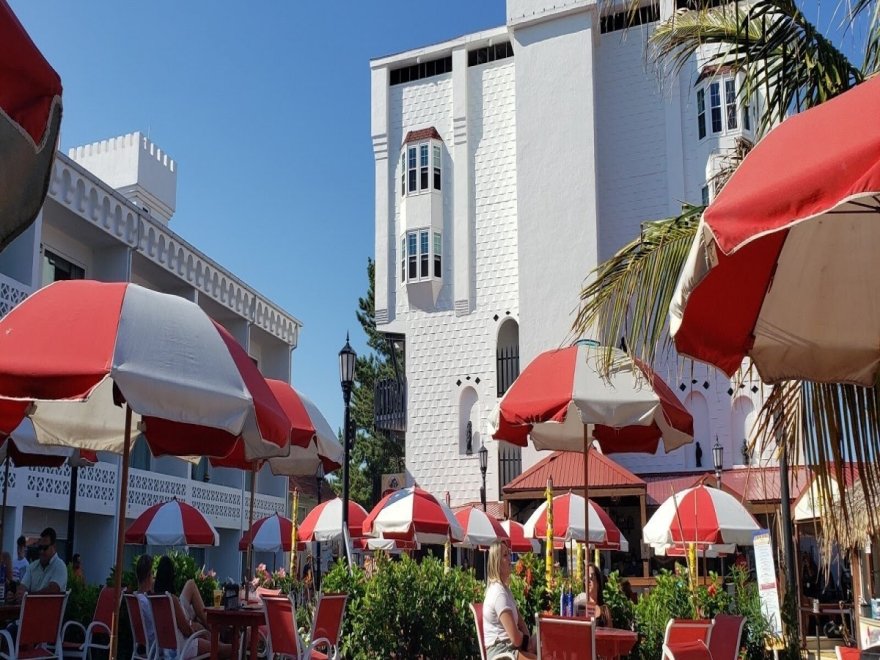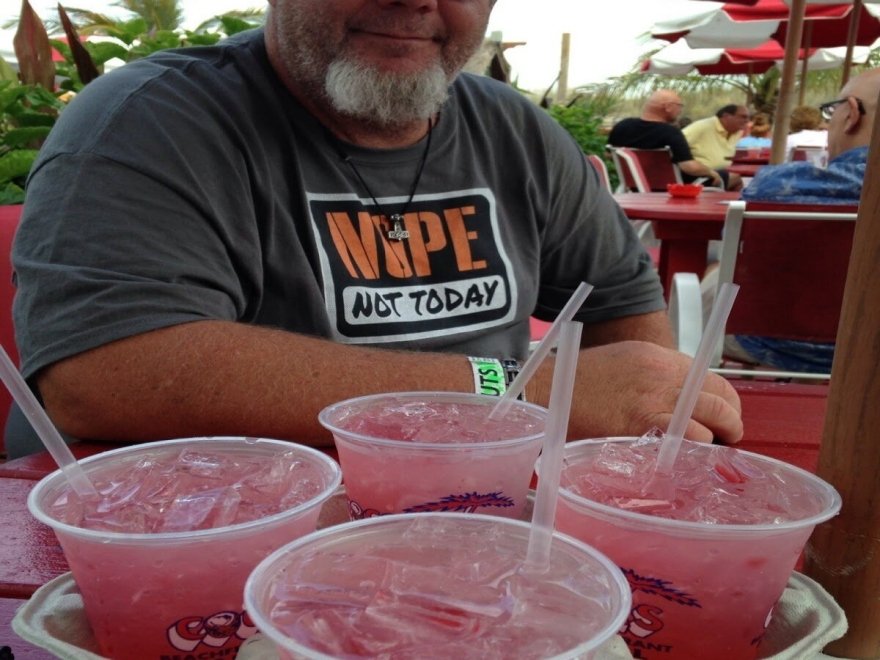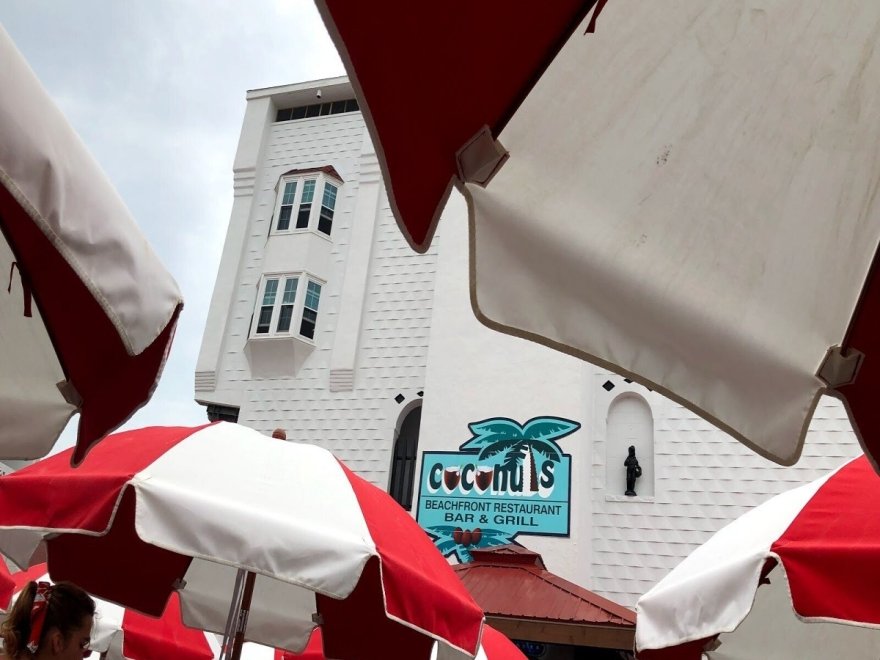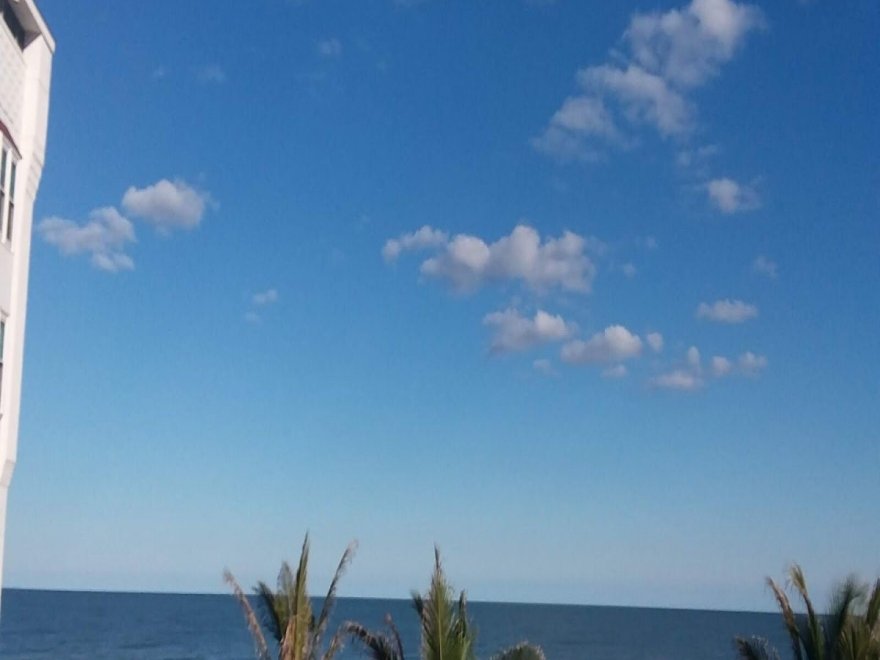 Coconuts Beach Bar & Grill
0 miles
Open Now
Hours 11:00 am - 11:00 pm
Sunday

11:00 am - 11:00 pm

Monday

11:00 am - 11:00 pm

Tuesday

11:00 am - 11:00 pm

Wednesday

11:00 am - 11:00 pm

Thursday

11:00 am - 11:00 pm

Friday

11:00 am - 11:00 pm

Saturday

11:00 am - 11:00 pm
Kick back and relax under the shade of umbrellas, palm trees, sand dunes and tropical flowers at Coconuts, our open-air, oceanfront restaurant patio bar and grill. Coconuts provides an ocean city casual dining experience in a beachfront restaurant setting with a beachfront grill and beachfront bar. Quench your thirst with a frosty, frozen drink. Indulge your appetite with a chargrilled beach burger. Opening at 11 am, Coconuts menu offers a variety of awesome appetizers, sumptuous salads, chargrilled sandwiches including burgers, chicken, fish and hot dogs, as well as specialty wraps and personal pizzas. A children's menu is also offered for our youngest guests. A day or evening at Coconuts oceanfront restaurant is something your Ocean City, MD vacation should never be without!
Cuisine
American
,
Beach Food
,
Sandwiches & Subs
Dining Options
Bar/Lounge
,
Carry-Out
,
Happy Hour
,
Kid Friendly
,
Lite Fare
,
Live Music
,
Outdoor Dining
Meal Types
Lunch
,
Lite Fare
,
Dinner
Recent Reviews
Coconuts Beach Bar & Grill
Ernest : 4 on 8/21/2023 1:22 am
Good beach side bar. Didn't eat here, but the drinks were strong and refreshing. I thought it was a nice touch that every margarita you order helps support a local charity - I had several because I am a giver. The live music was probably our favorite part. The band on this day was quality and kept the life of the party going. It's definitely worth stopping in and checking it out, especially during happy hour! Overall, I give Coconuts Beach Bar & Grill a 4.1 out of 5.
Ernest
1692580953
Coconuts Beach Bar & Grill
Dave Swieton : 5 on 8/23/2023 12:17 pm
Of course we got here just as the 2 for 1 happy hour was just ending, a surprise, it was enough, 2 drinks. Great setup with palm trees, 2 bars, live music with a very good 3 piece band. A good size area against the dunes and all sand, with many (could be more) tables and a couple of tall surf board tables. Had a great Tiki, Caribbean vibe. We'll come back next year for sure. My wife found this during a beach walk, way cool place.
Dave Swieton
1692793037
Coconuts Beach Bar & Grill
Timothy Johnson : 5 on 8/17/2023 4:15 pm
This place has a great vibe! It's on the water and is all open air. They actually own the beach in front of the hotel, so you can order drinks and food and have it delivered on the beach to you! Great place for the family to eat, chill and stay!
Timothy Johnson
1692288904
Coconuts Beach Bar & Grill