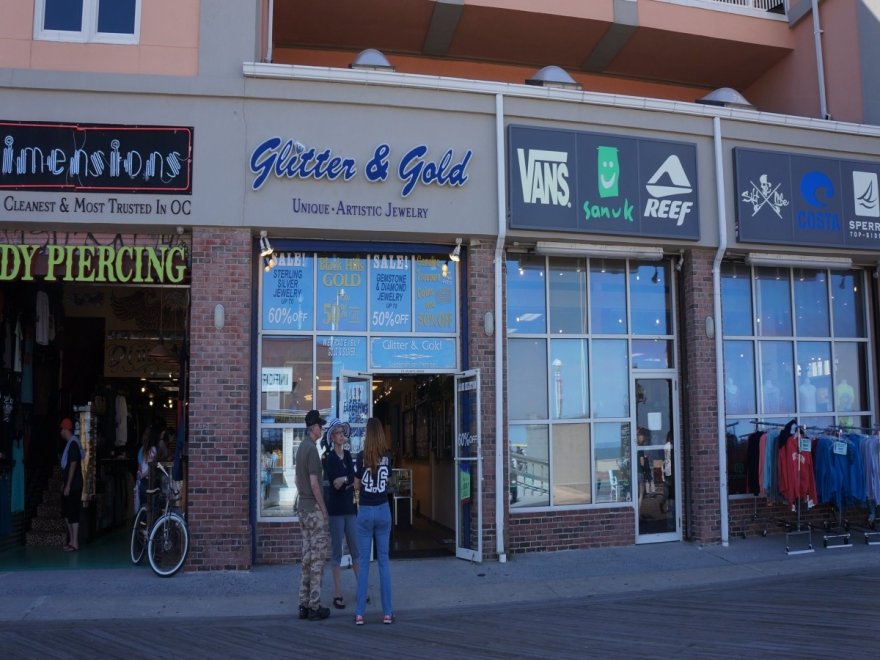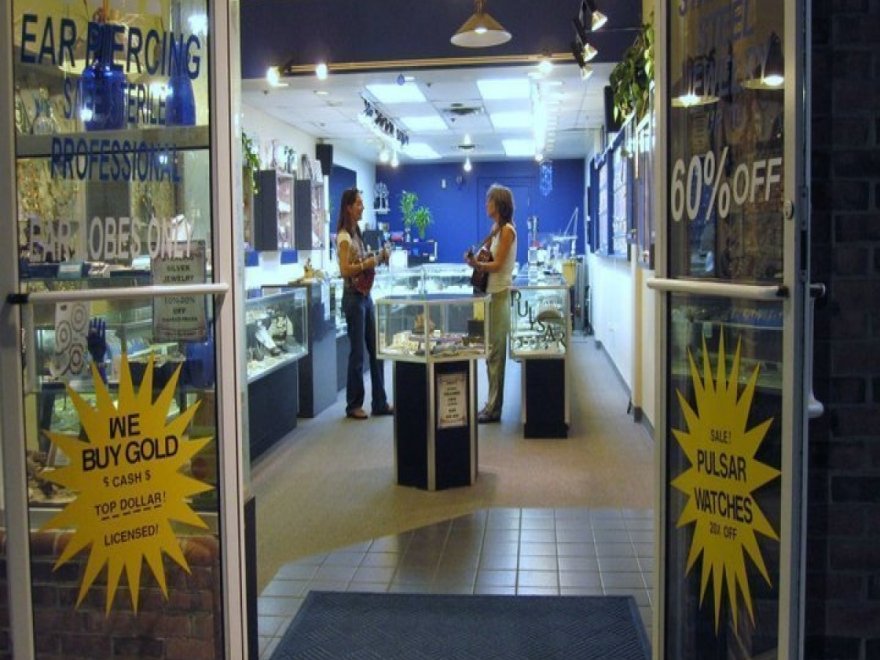 With extensive selections of 14kt gold, gemstones, diamonds and sterling silver, we have something for everyone. Our friendly and knowledgeable staff is more than qualified to help you with all of your jewelry purchases, as we offer more than 50 years of combined experience in the jewelry industry. In addition, we have a goldsmith on premises for next day sizings and repairs during the summer season.
Ian Sprenkle : 5 on 7/23/2018 9:24 pm
Beautiful jewelry and excellent prices. My engagement band was on sale, bringing it down to $58 from $110. A scratch developed within a day, so I went back in and they replaced it, no questions asked; they even let me inspect the two replacement options for any imperfections. Very knowledgeable and extremely helpful; I wish I had more need for other jewelry so I could go in here more!
Ian Sprenkle
1532381064
Glitter & Gold
Nancy Benson : 5 on 7/27/2018 12:10 am
When you go, ask for Patty! She is AMAZING!! This woman is unbelievable. She is so kind and passionate about her work. She is knowledgeable, friendly, and caring.

This place is unlike any of the other jewelry stores on the OC boardwalk.

The selection is phenomenal, and each peice is beautifully unique. The items are hand selected to ensure their quality and beauty are up to par.

The attendants are not pushy, and truly care about the customer and their wants.
Nancy Benson
1532650253
Glitter & Gold
Nadine Wisniewski : 5 on 4/10/2017 5:38 pm
This is a great shop with unique jewelry. The owner has jewelry from all over the country. There's a wide selection of with something for all tastes. I got a beautiful silver snake ring. 10/10 will recommend to everyone I know!
Nadine Wisniewski
1491845926
Glitter & Gold