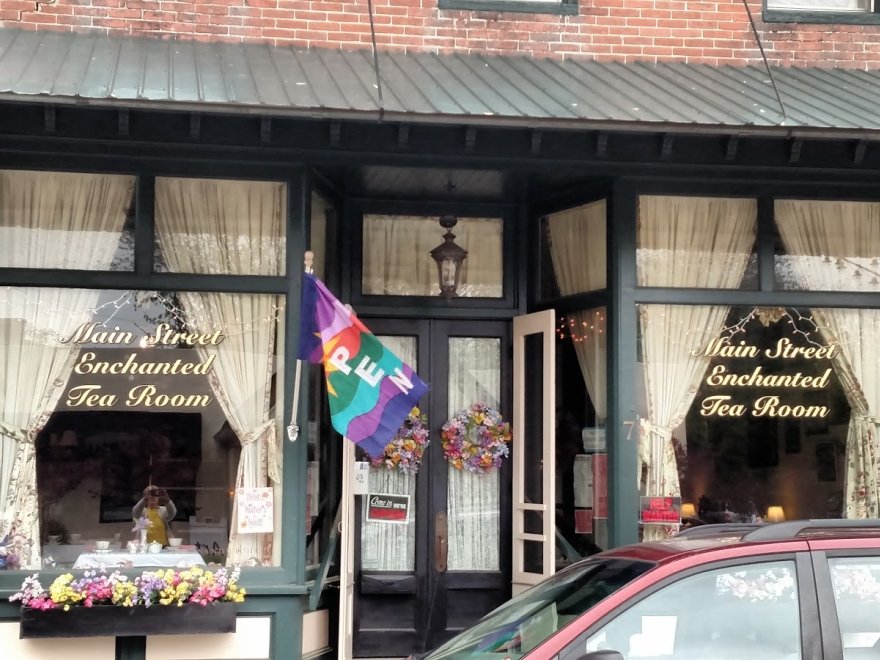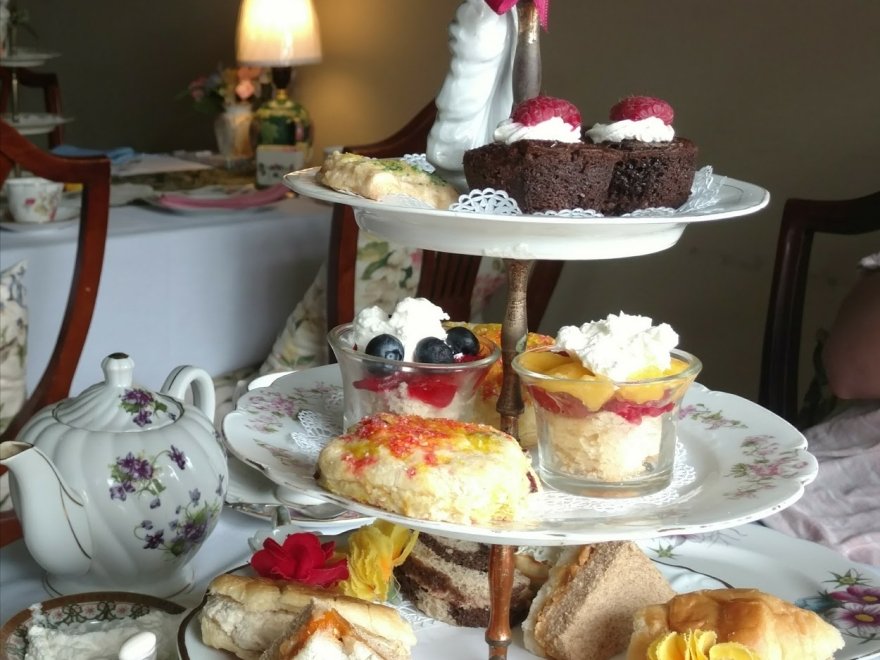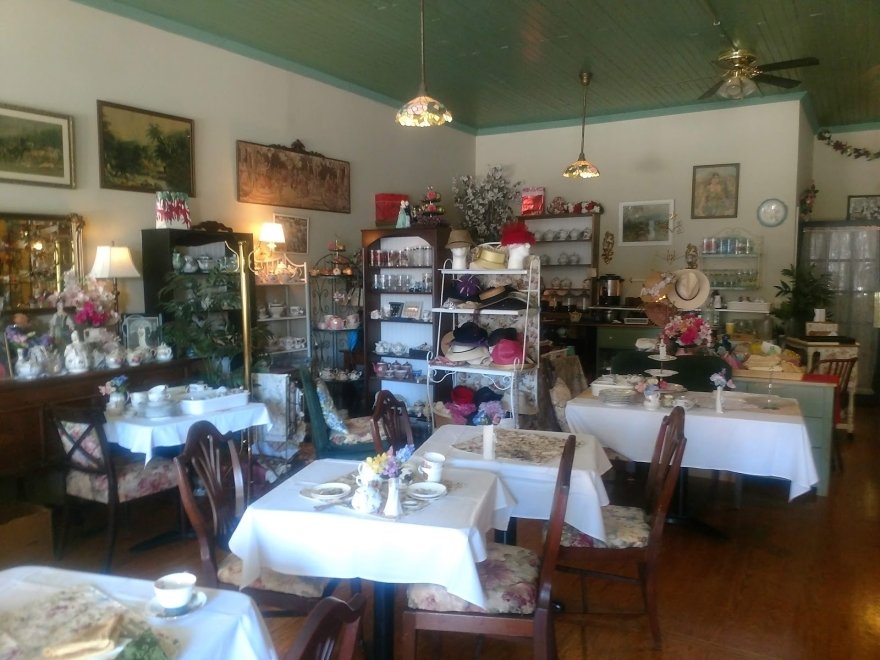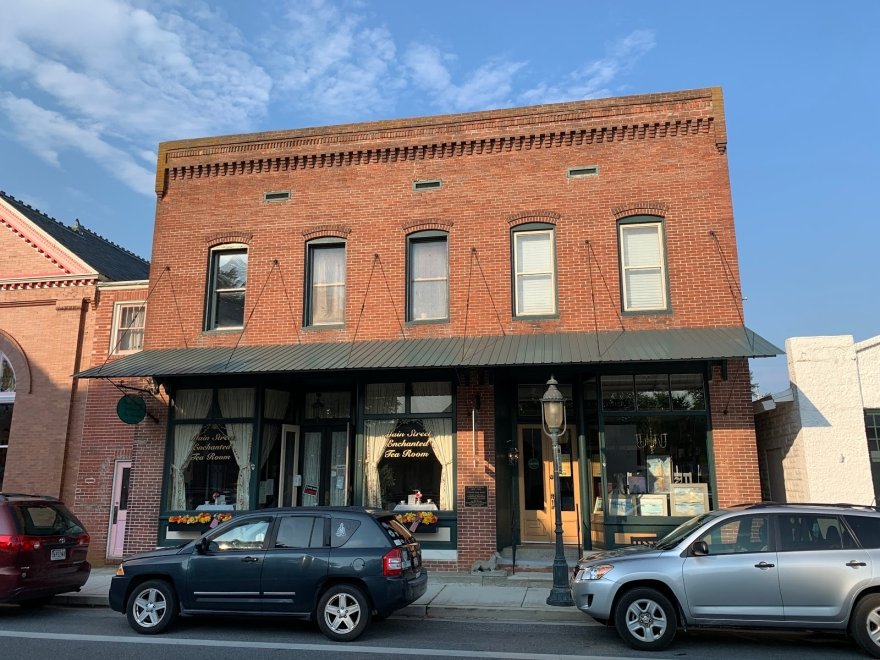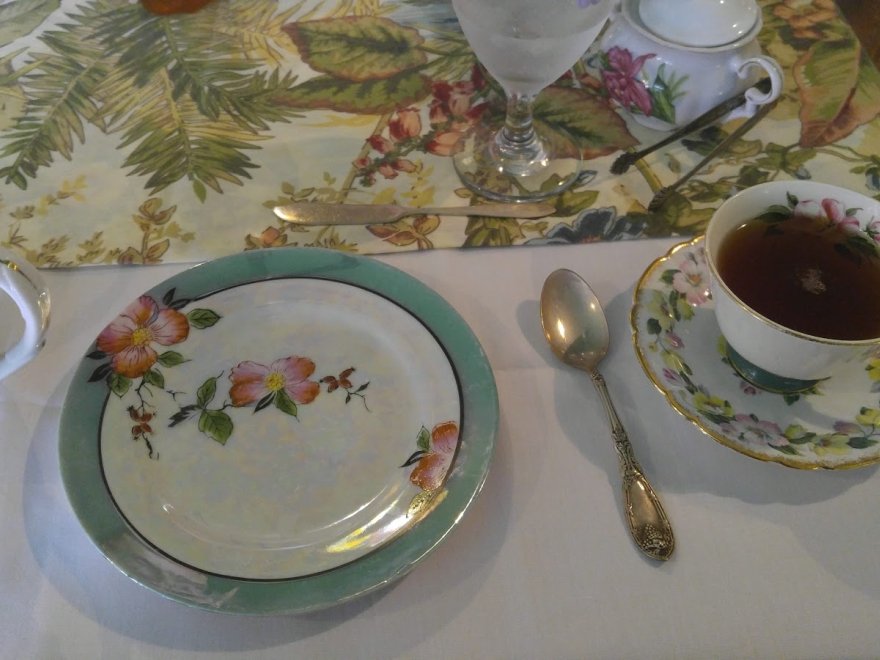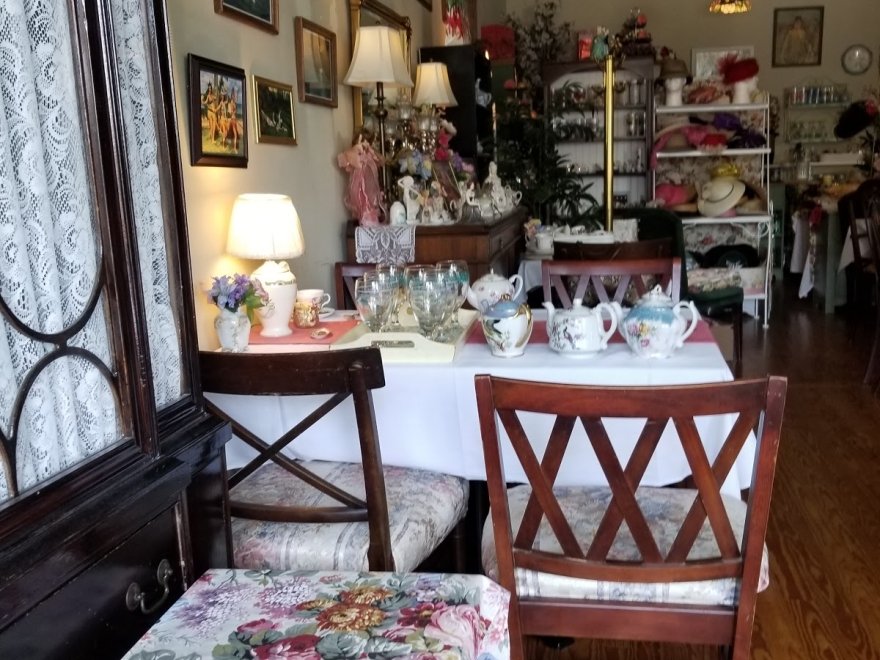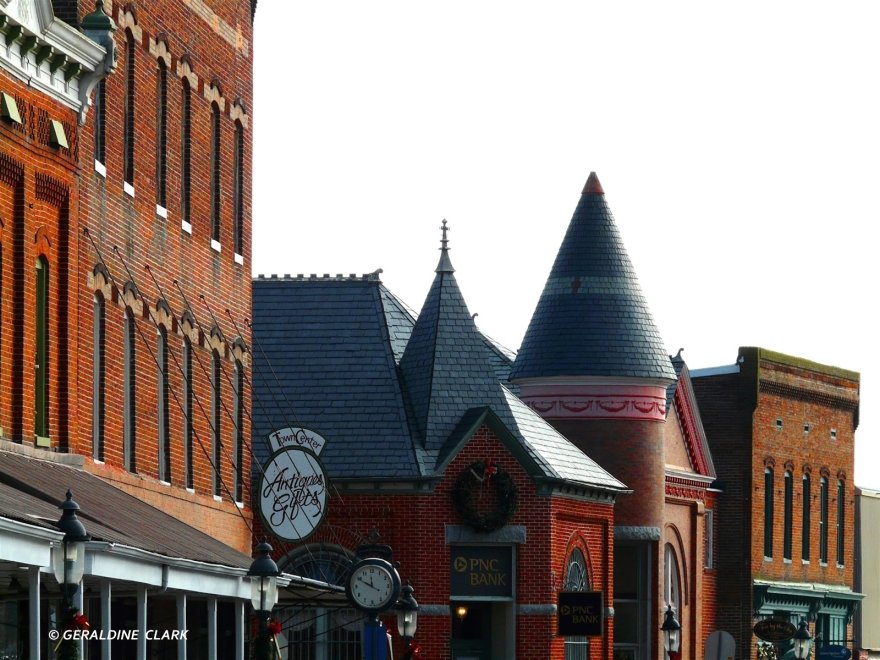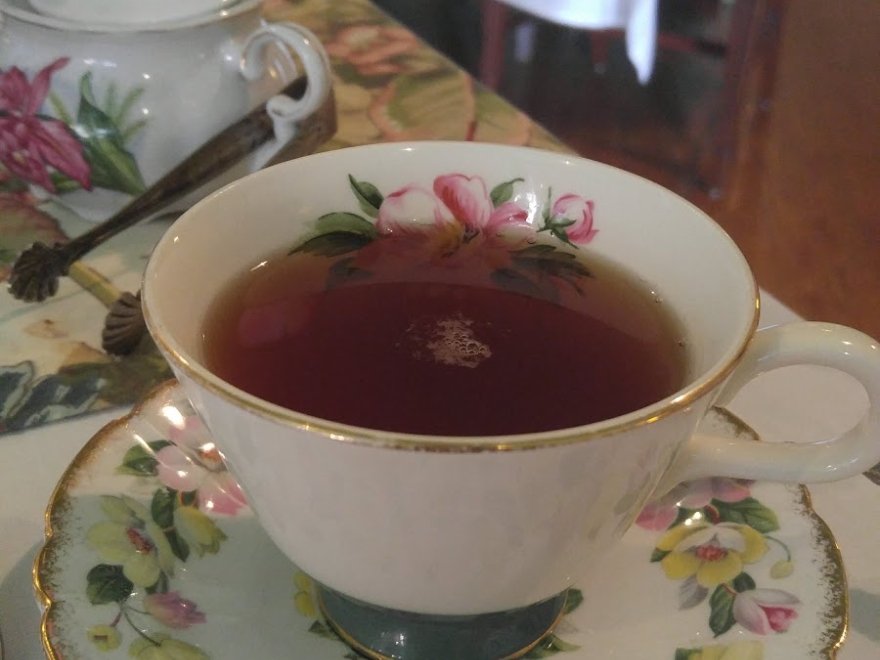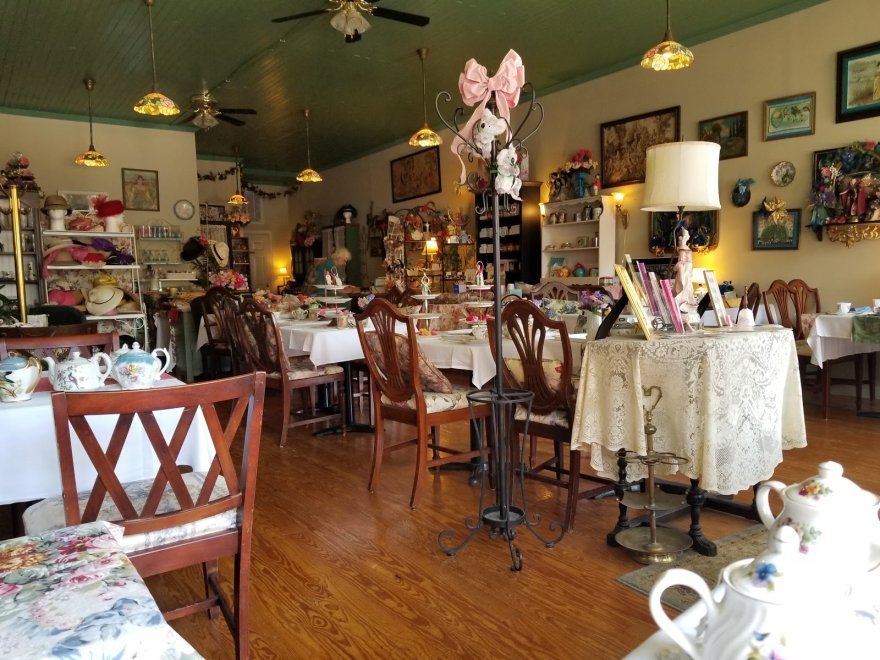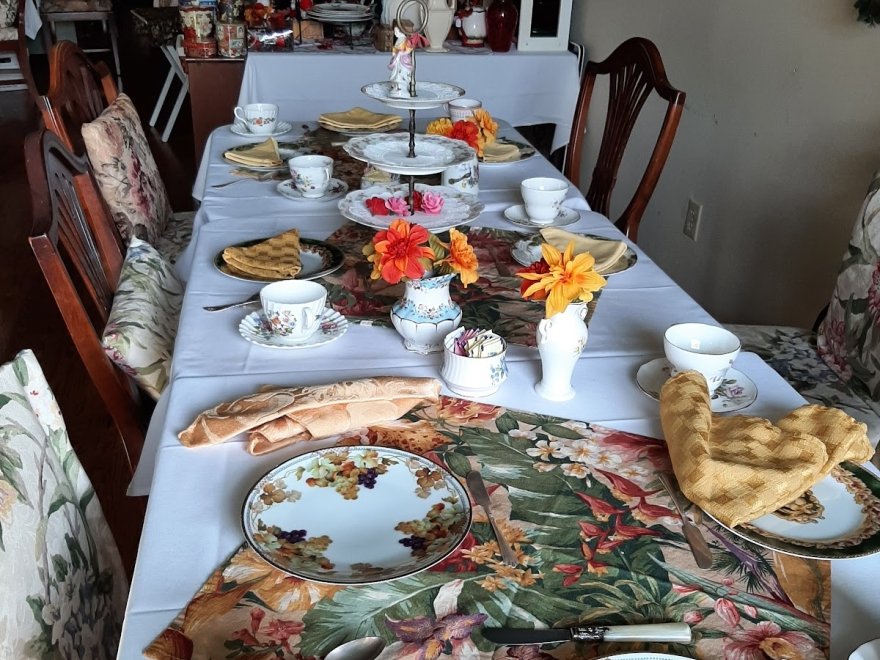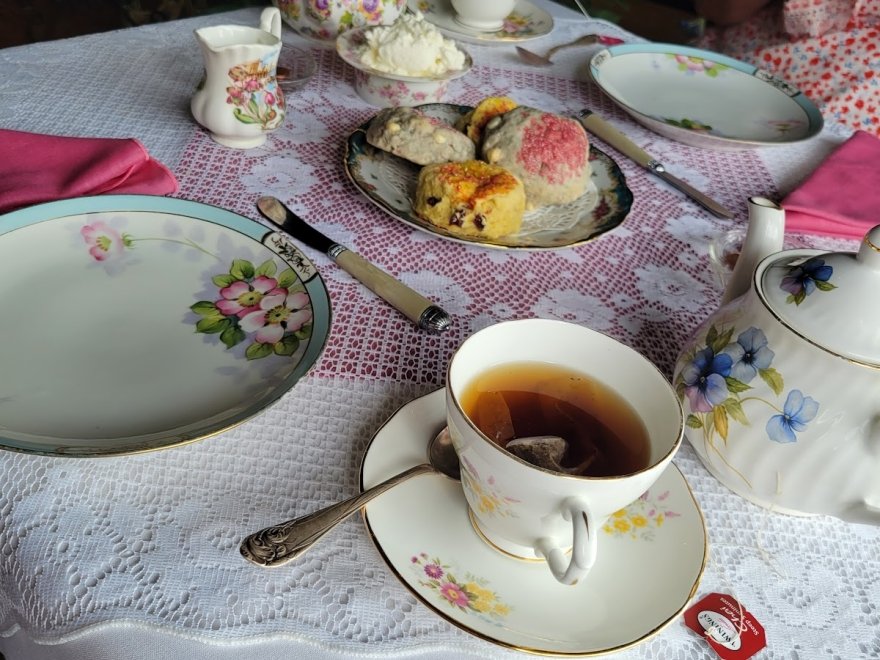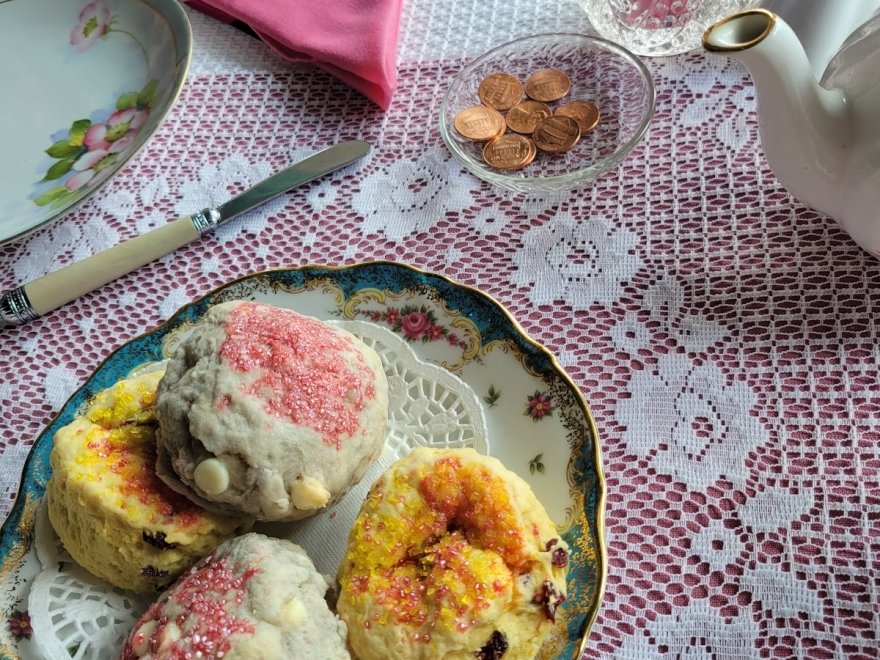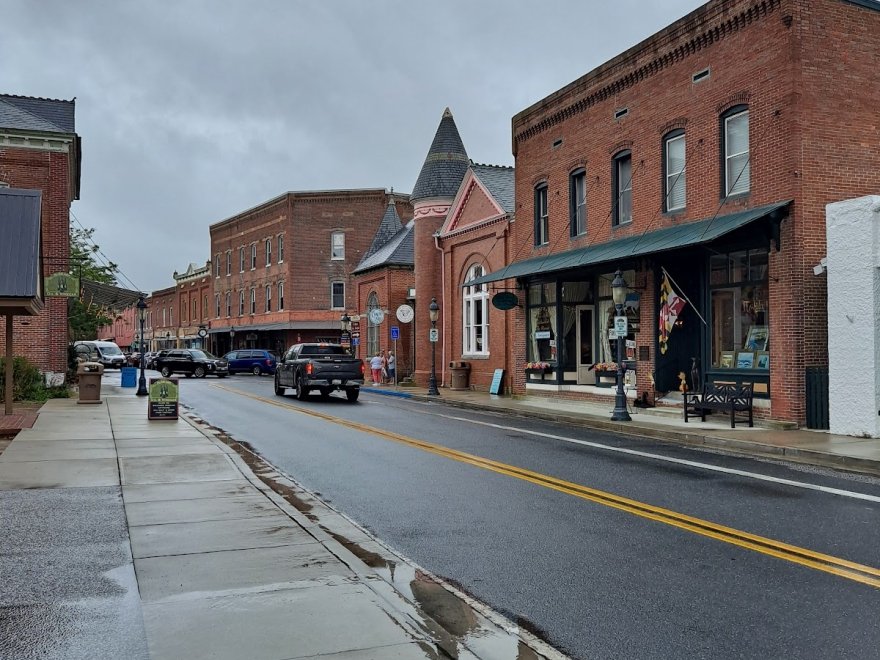 Main St. Enchanted Tea
0 miles
Closed
Wednesday

11:30 am - 4:00 pm

Thursday

11:30 am - 4:00 pm

Friday

11:30 am - 4:00 pm

Saturday

11:30 am - 4:00 pm
The Main St. Enchanted Tea Room is a small full-service tea room, gift, and collectible shop located at 7 South Main Street near the Hotel Atlantic in historic downtown Berlin, Md.
Come in out of the rain in your slicker and blue jeans and reward yourself with a relaxing cup of hot tea and scones. Or treat someone dear to you to our full afternoon tea and feel like royalty for a day. Fancy silver-plated teaspoons, etched water glasses, and real linen luncheon napkins are just a few of the fine touches that make for a very elegant and tasteful meal.
Owner Sherry Gamble has combined her artistic talents, love of good food, addiction to flea markets, and antiques to create a unique experience you will wish to share with others. This is the perfect setting for Birthday, Wedding, and Anniversary parties, Baby and Bridal Showers, or important business luncheons to impress new clients or to reward your hard-working employees.
Allow yourself time to explore Berlin's art galleries, gift, collectible toy, train, and antique shops, Taylor Museum, and Victorian hotel. Berlin was the primary location for the movie Runaway Bride with Richard Gere and Julia Roberts.
The Enchanted Tea Room offers over 48 different tea selections, many organic and many decafs. All the teas are available for sale or we can brew you a 20 oz. cup to go.
Here you will find teapots of all sizes, new and collectible, sugar and creamers, cups and saucers, teapot-shaped votive candle holders, ornaments, and salt and pepper shakers. We also feature a selection of tea balls & accessories.
Teresa Smith : 3 on 6/30/2022 9:26 pm
A memorable experience to be sure. Choose your own teabag for the pot of hot water provided. Scones made from scratch by owner/chef/waitress were underbaked and doughy in the center. Eccentric and takative owner retiring soon. Glad we read reviews before going so we knew what to expect! When you leave, check out Baked Dessert Cafe around the corner which is outstanding!
Teresa Smith
1656624361
Main St. Enchanted Tea
Connie : 2 on 6/20/2019 12:20 am
I was looking forward to trying this quaint little place in Berlin. Drinking tea, trying tea sandwiches and scones. There was two of us. The room is crowded (cluttered?) with knick knacks. There is a tea server and the owner who is the waitress. The owner can be brisk and in your space. I think there are two food choices. We picked the one that included sanwiches. The price was fixed at $30 per person and included tax and gratuity. The picture below shows what is included for two people $60. I gave the tea room a very generous two stars. One sandwich the bread didn't smell right - I didn't eat. Items lacked flavor, including my tea (stale?). Bottom line: One and done, I wouldn't return. I should have paid attention to the reviews.
Connie
1560990038
Main St. Enchanted Tea
Bethani Burkhart : 5 on 8/20/2020 2:35 am
The food was great! The sandwiches were all quite different (my personal fave - spinach artichoke in phyllo dough) and the baked goods!! Phenomenal. The scones were great, too. Probably some of the best scones I've had. The tea was great, and I really enjoyed the company of the owner! She sat and chatted with us for a bit - you can tell she puts a lot of heart and soul into her food.
Bethani Burkhart
1597890906
Main St. Enchanted Tea