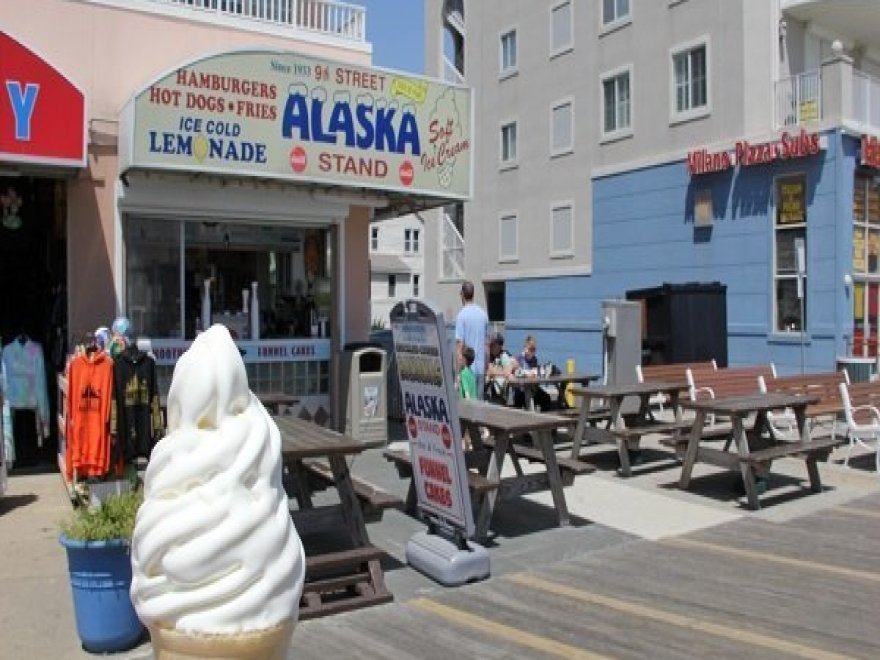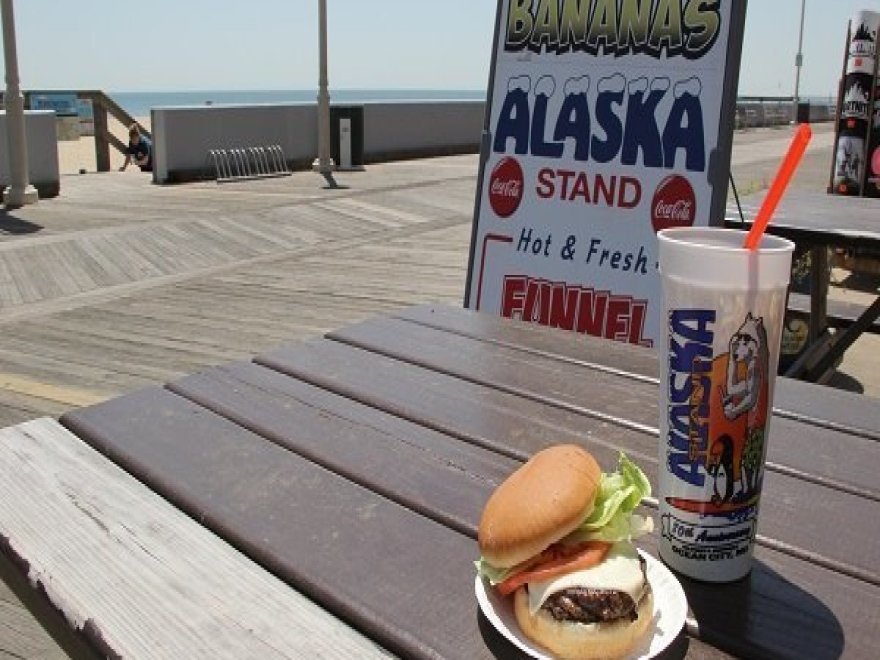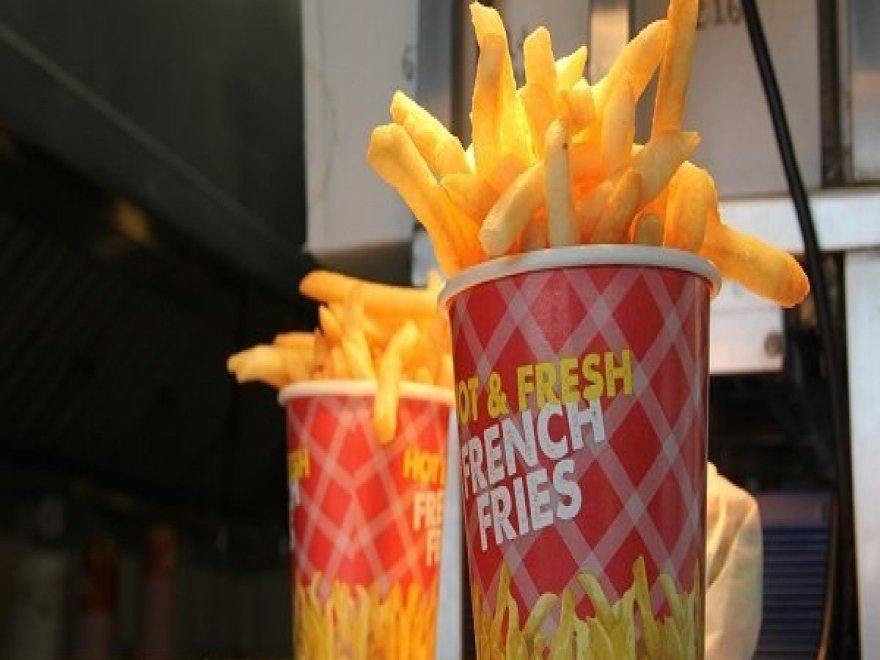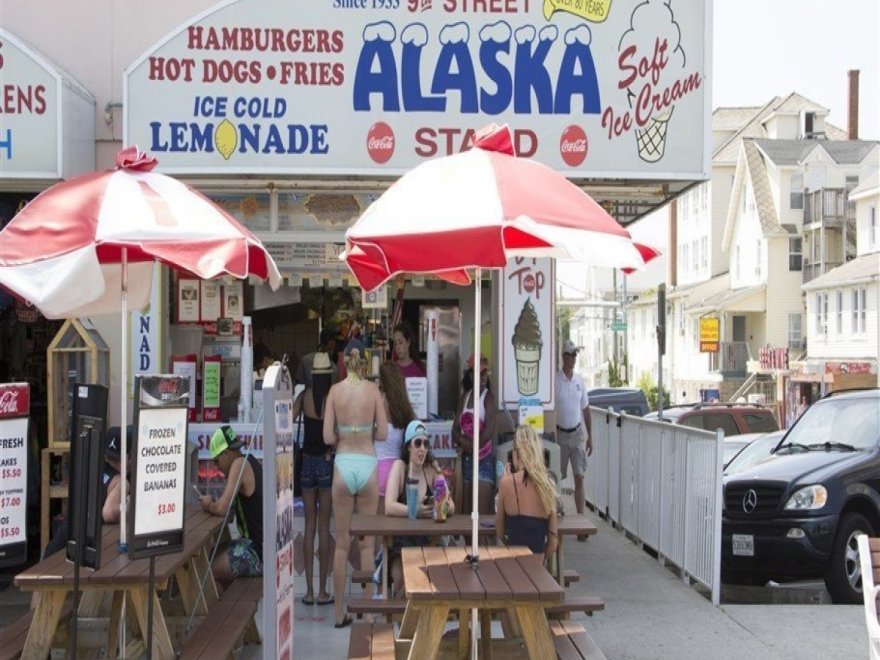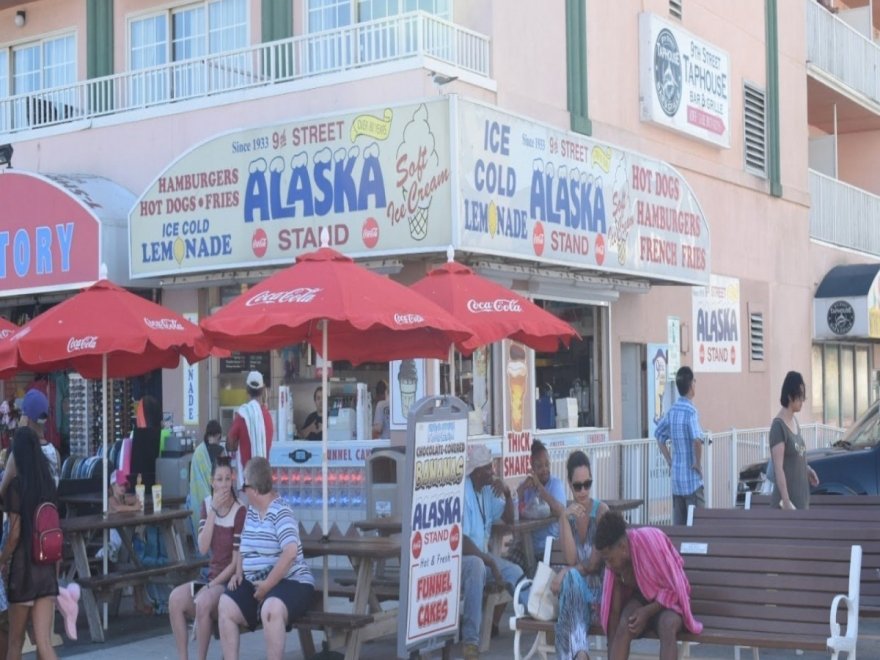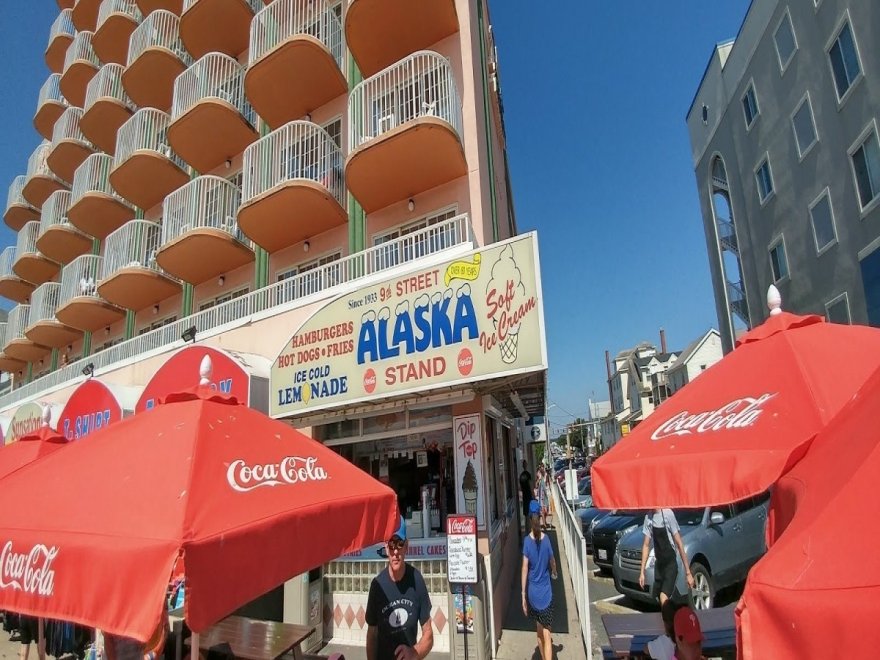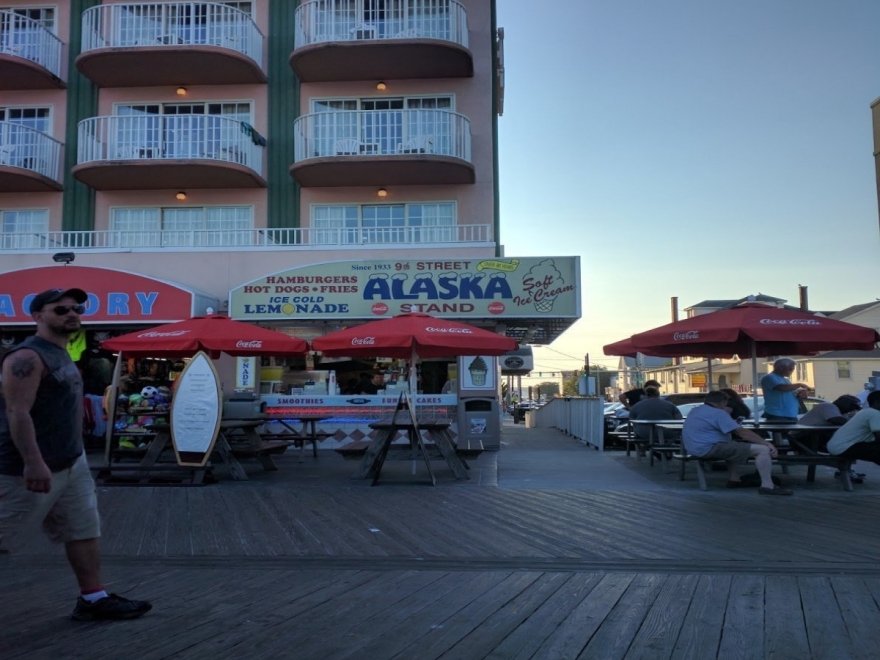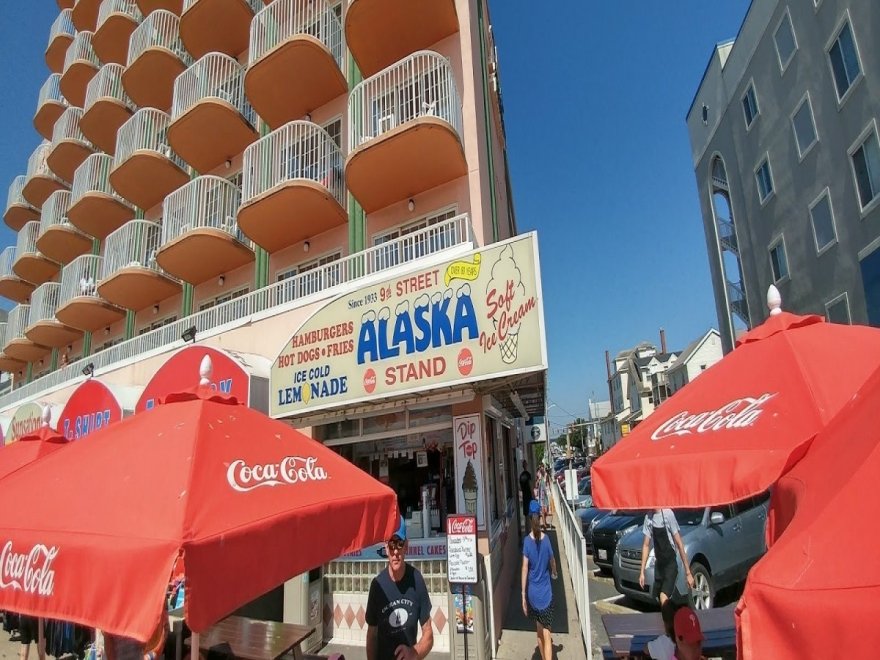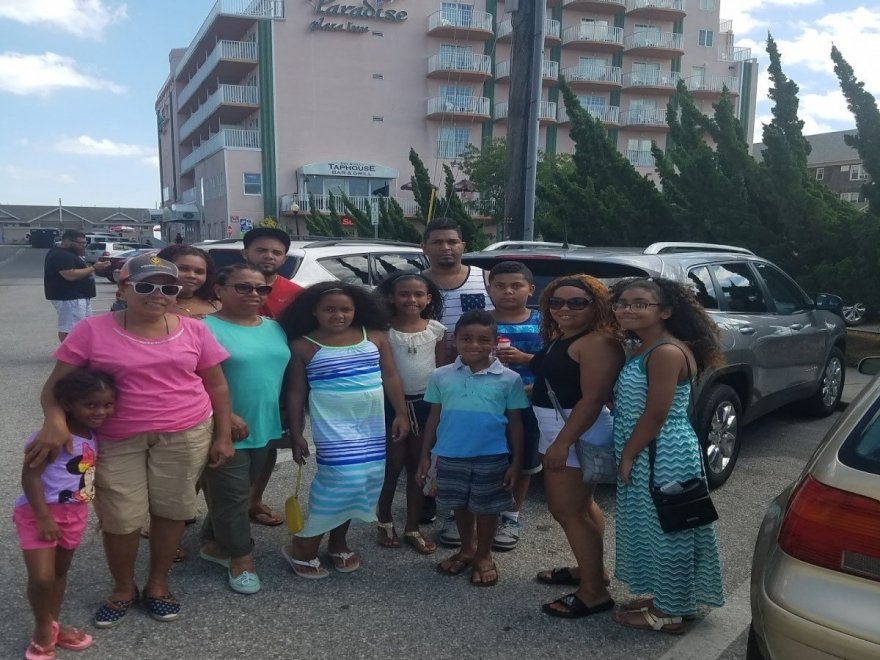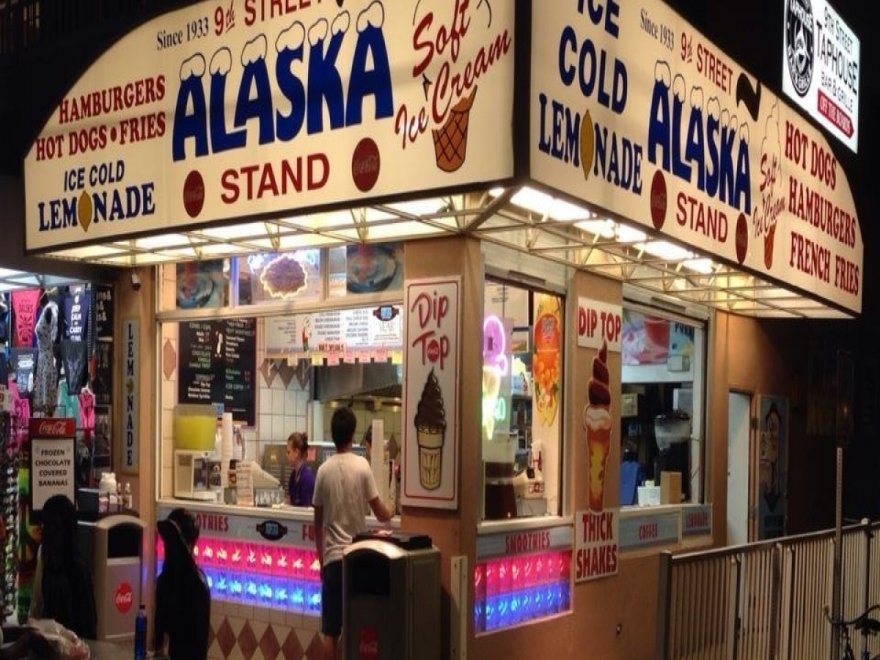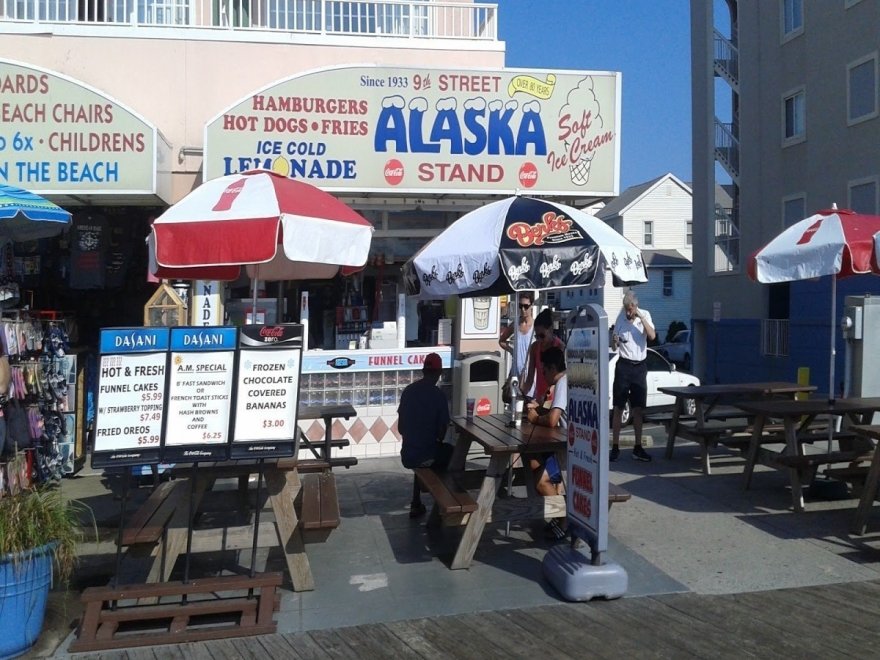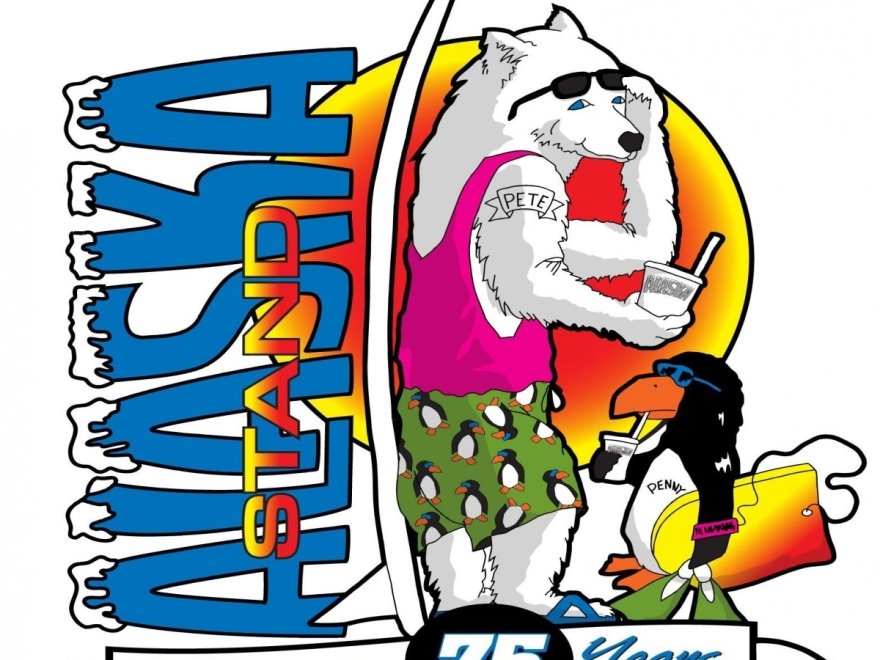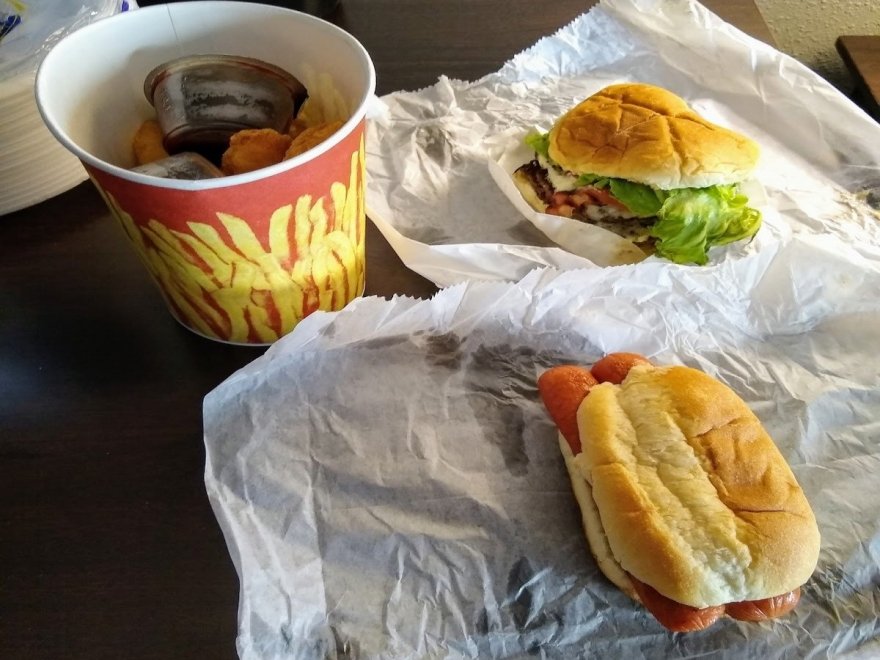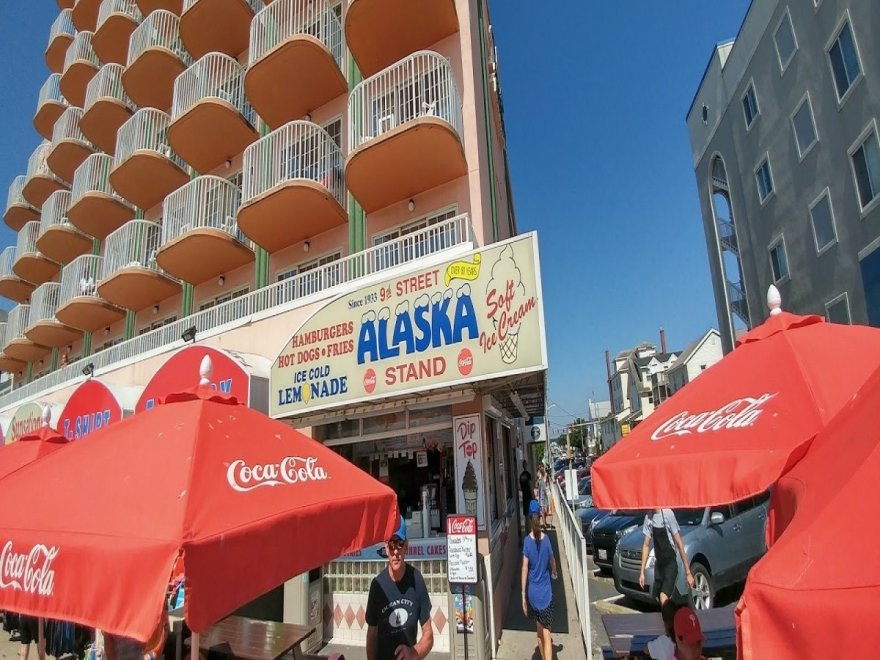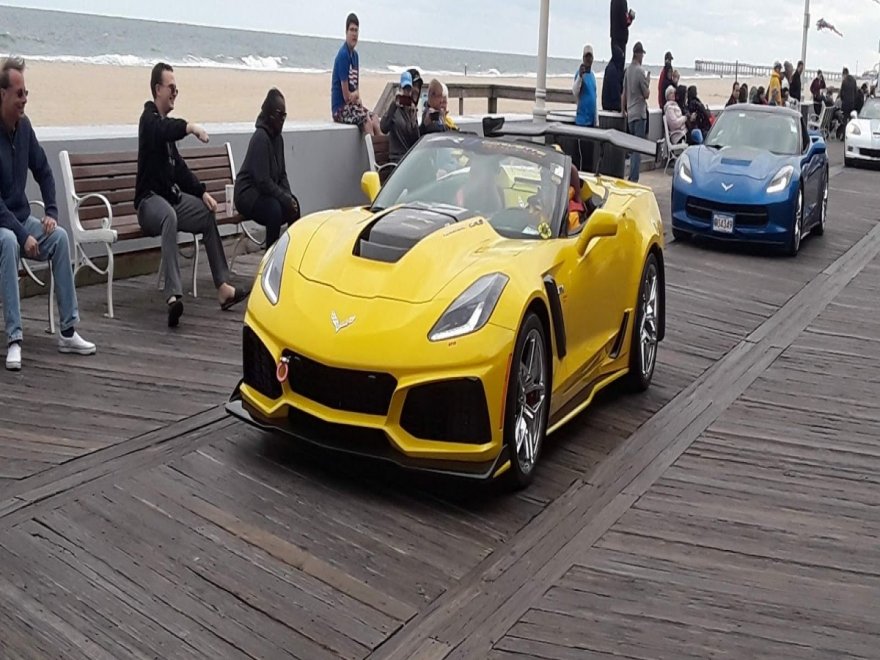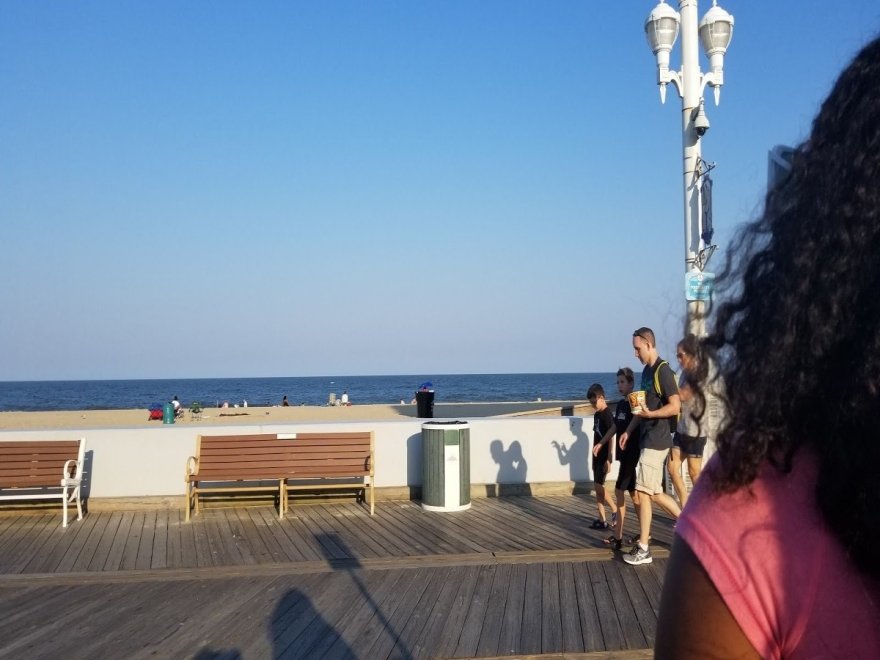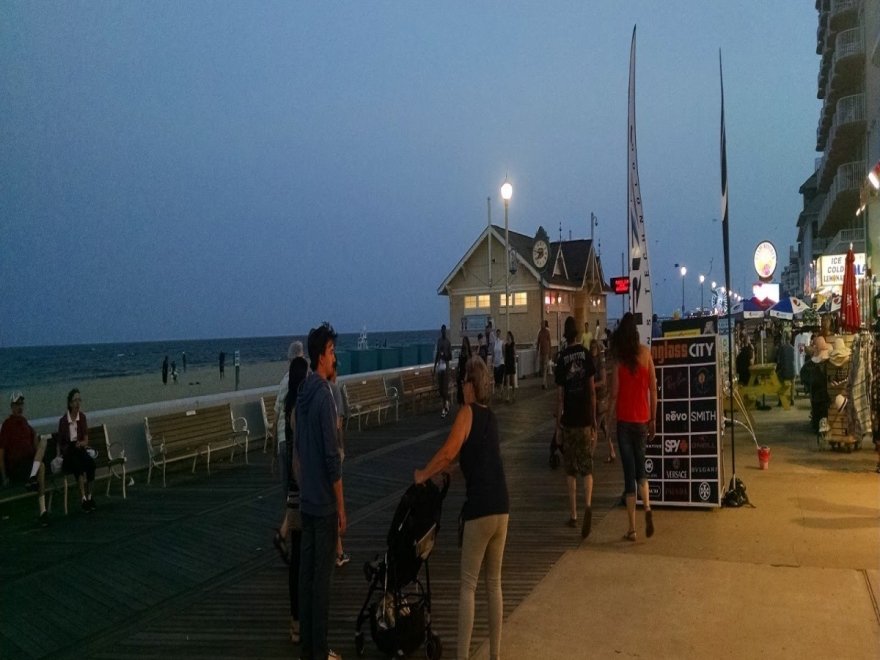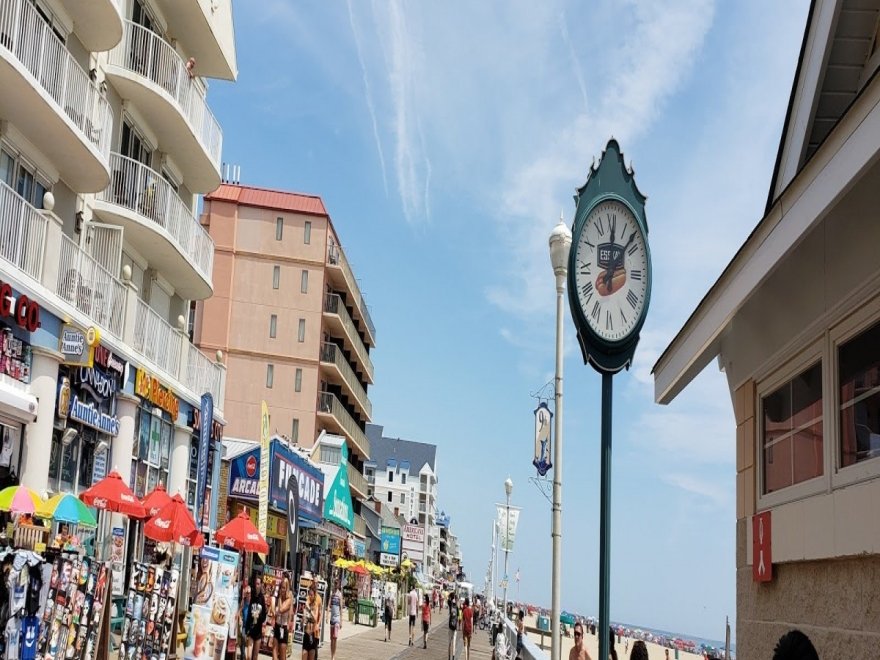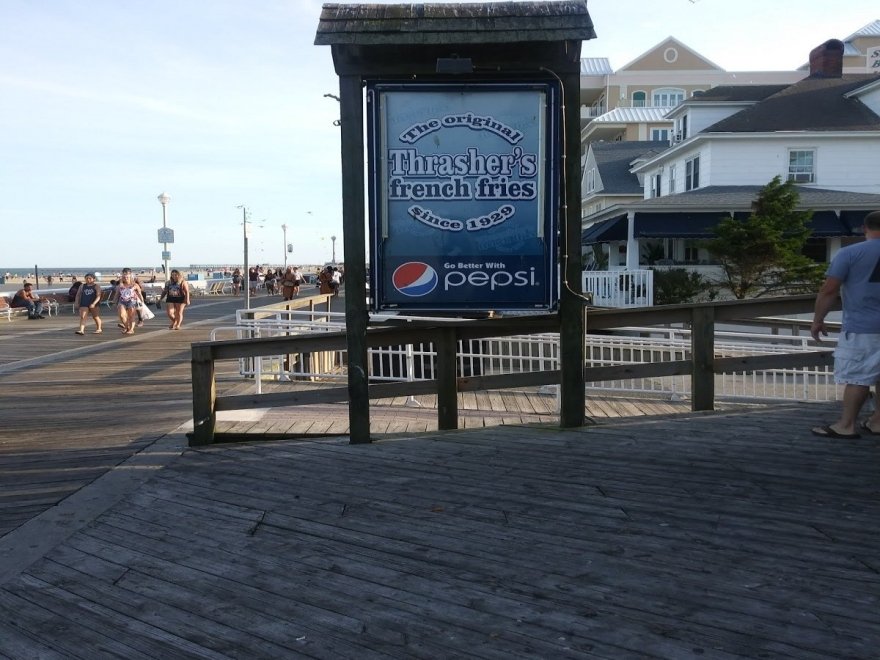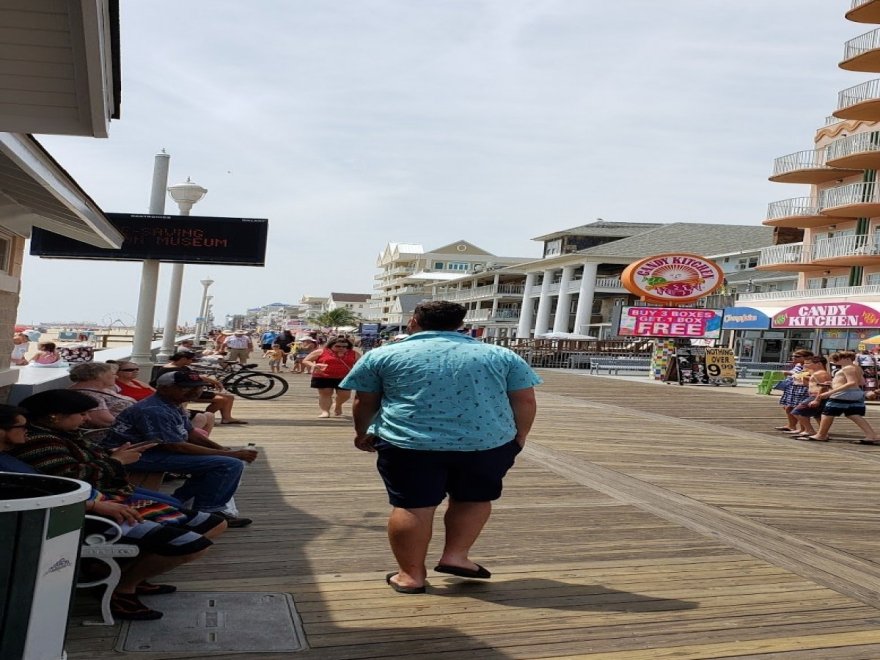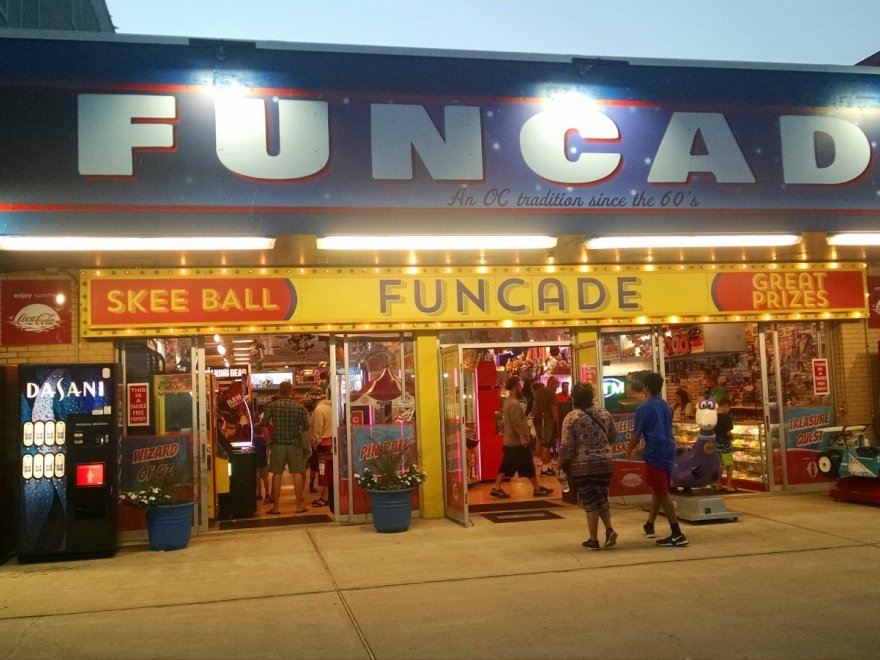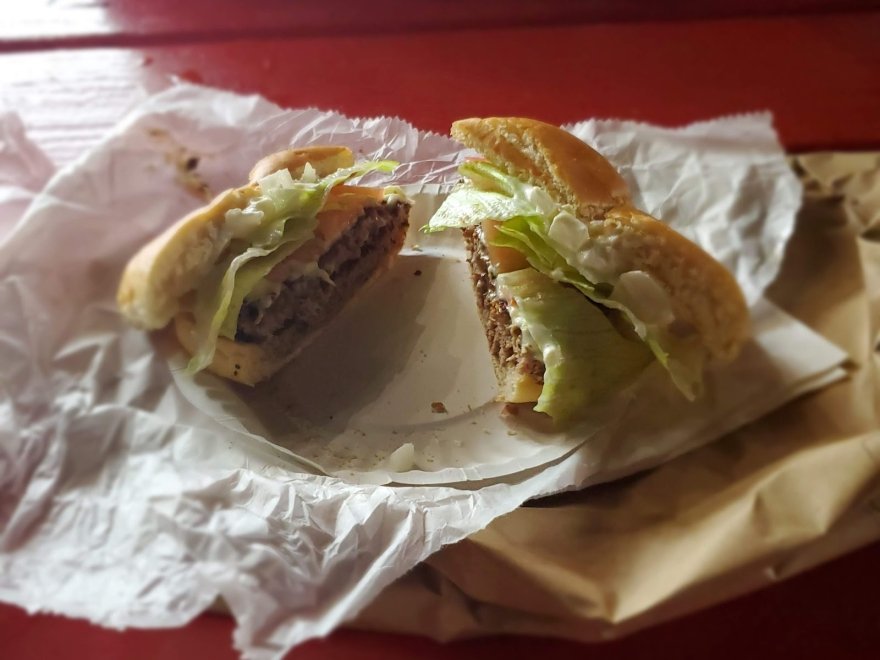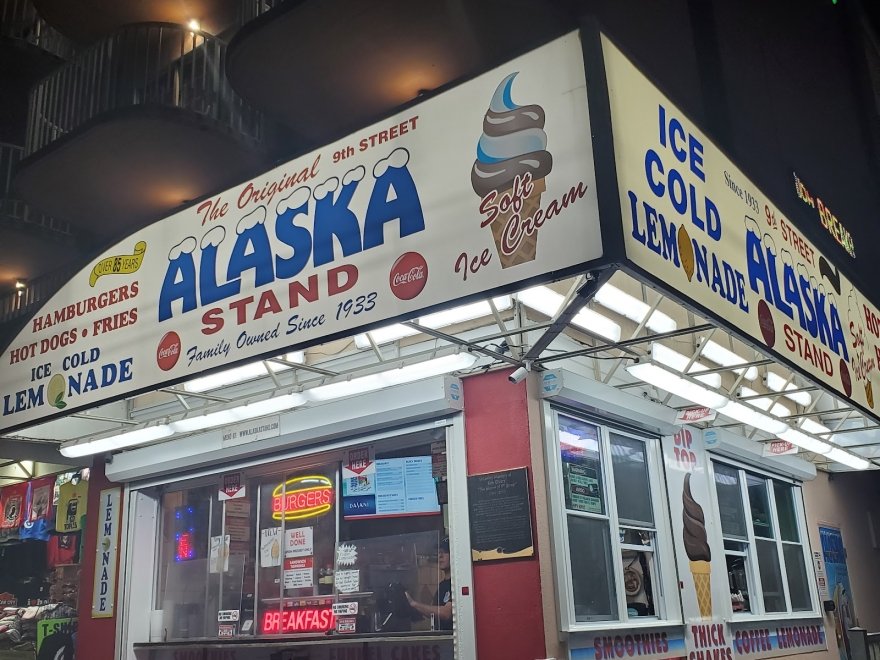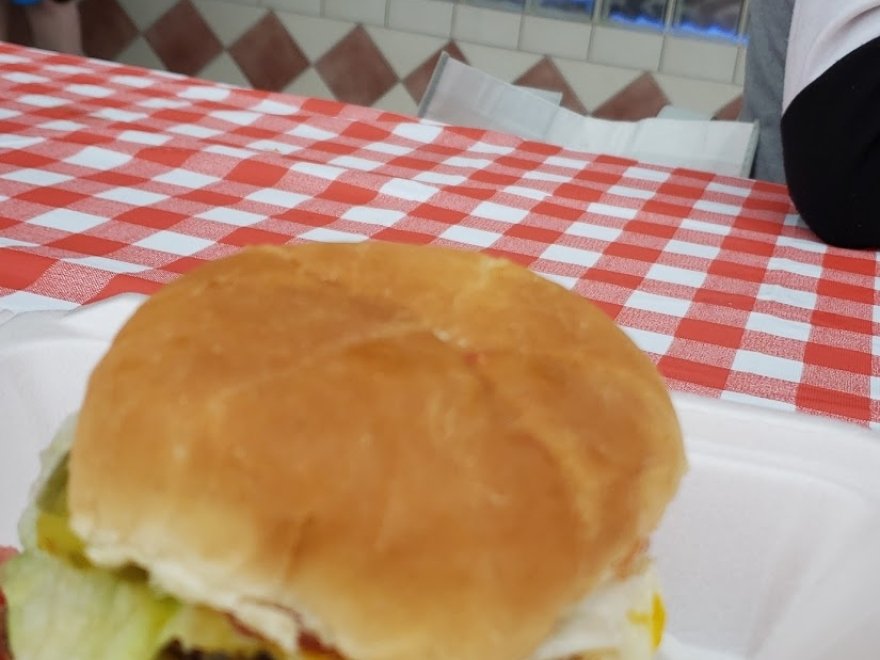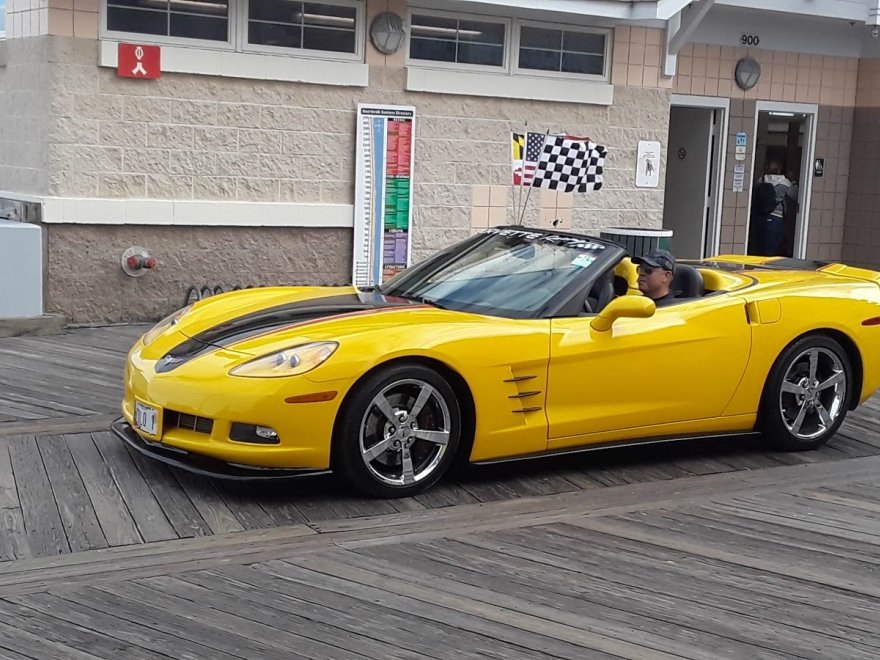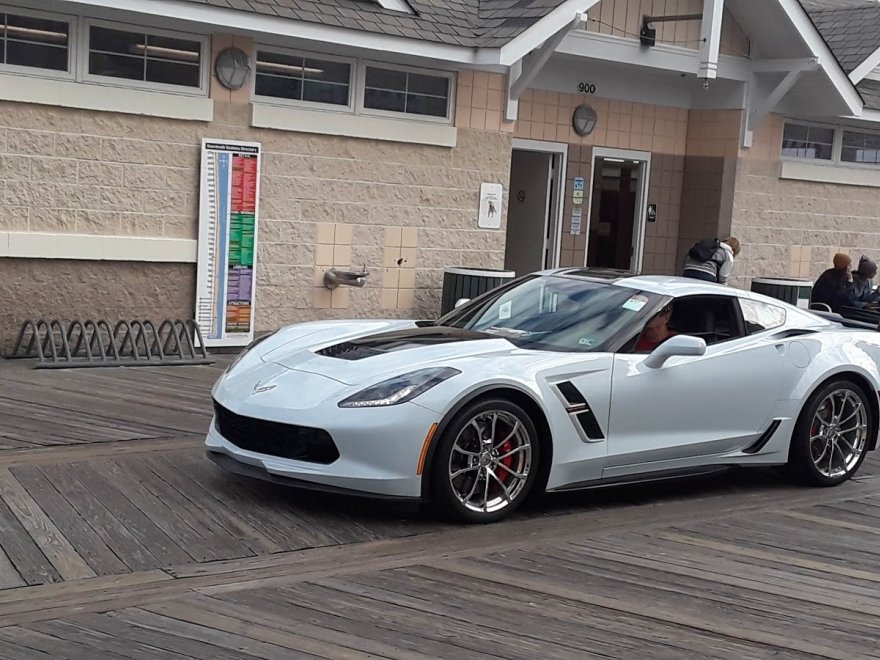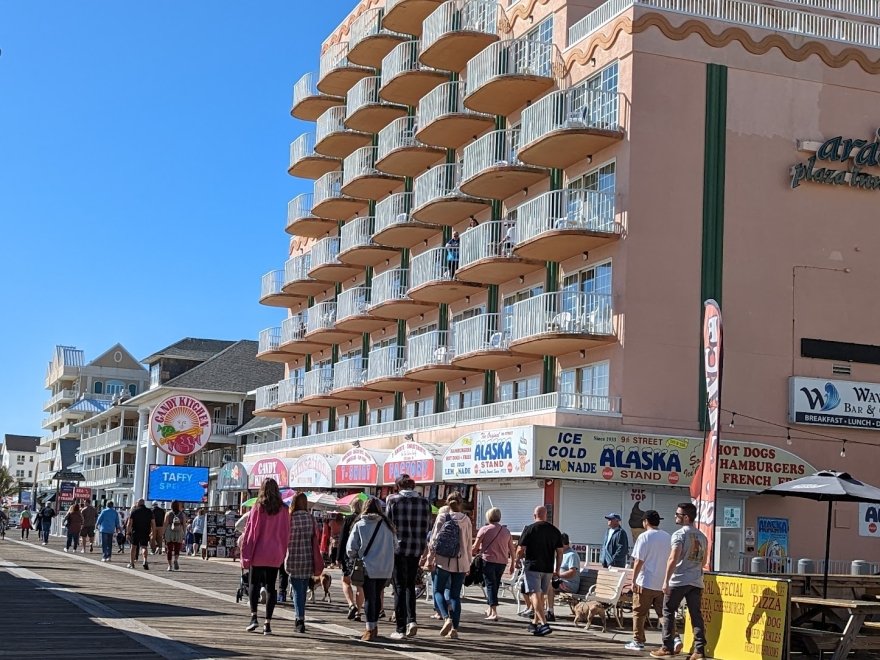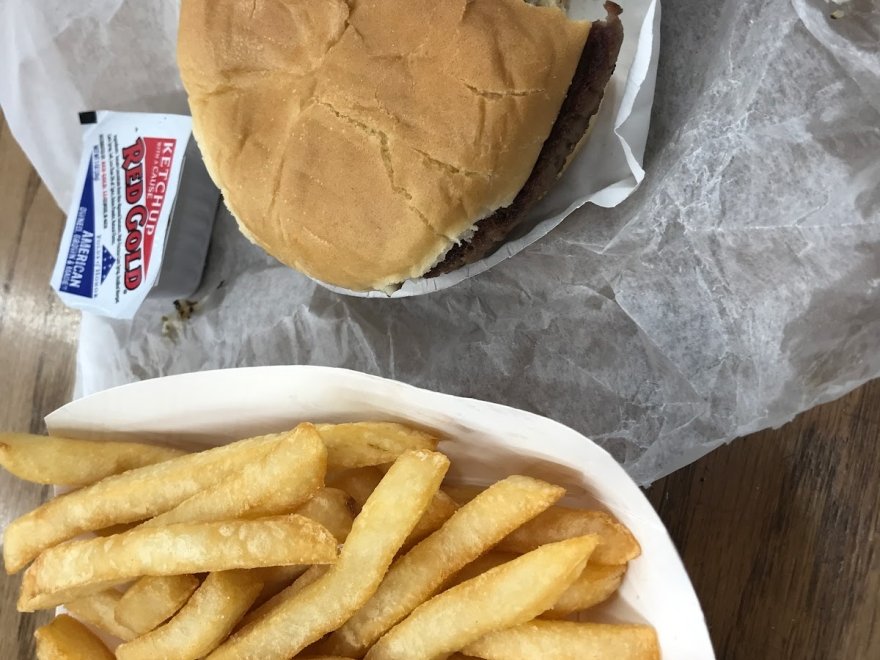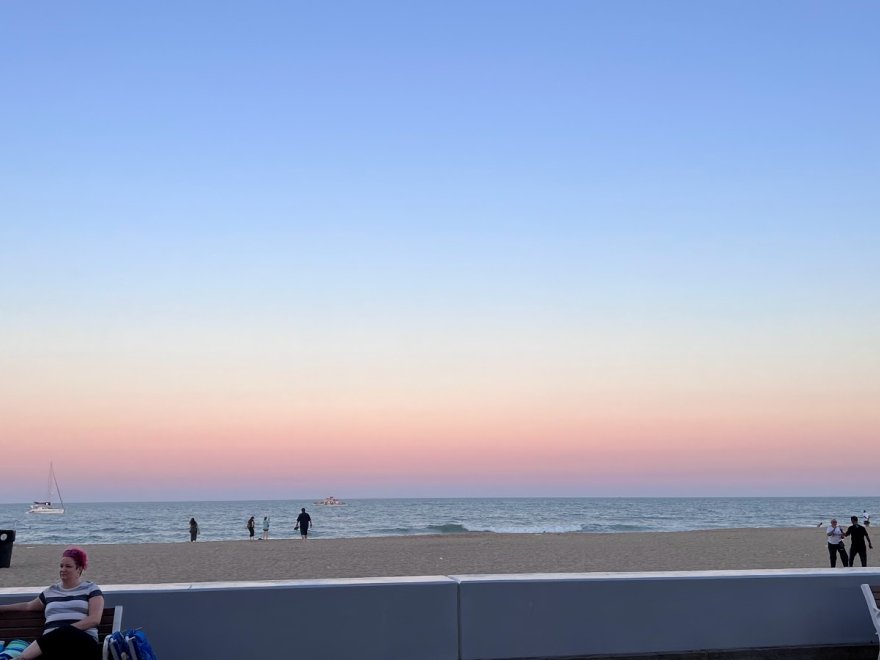 Alaska Stand
0 miles
Opens at 9:00 am
Hours 9:00 am - 10:00 pm
Sunday

9:00 am - 7:00 pm

Monday

10:00 am - 7:00 pm

Tuesday

10:00 am - 7:00 pm

Wednesday

10:00 am - 7:00 pm

Thursday

10:00 am - 7:00 pm

Friday

10:00 am - 10:00 pm

Saturday

9:00 am - 10:00 pm
For close to 90 years, beachgoers have been enjoying the breathtaking oceanfront view, boardwalk events, and people-watching from the Alaska Stand. This staple Ocean City spot has been here forming strong relationships with customers, employees, neighbors, and OC locals since 1933. Alaska Stand is your stop to get grub before going onto the beach, or a place to refuel after a long day in the water. 
Dining Options
Boardwalk
,
Carry-Out
,
Kid Friendly
,
Lite Fare
,
Outdoor Dining
Meal Types
Lunch
,
Lite Fare
,
Dinner
,
Dessert
Jerry Moore : 5 on 9/18/2023 11:17 pm
Finally stopped at the Alaska Stand for the first time last week. Very glad we did. My wife said the funnel cake was the best she's ever had, my double cheeseburger was the juiciest, tastiest burger I've eaten in a long time, maybe ever, and the fries were perfect. I understand why they were voted Best Boardwalk Stand 2023. I look forward to eating here again on future trips to OCMD. Thanks very much! Well done!
Jerry Moore
1695079050
Alaska Stand
JL R : 5 on 7/24/2023 4:48 pm
The best burger at the beach! Fresh, juicy, great toppings, and really well priced. Not to mention, the hot dogs are split, grilled, and served on a toasted bun with great topping options. This is our favorite stand on the entire boardwalk and they never disappoint and always serve with a smile! The owners are there are a daily basis and they are always quick to laugh and say hello!
JL R
1690217290
Alaska Stand
L D : 5 on 8/20/2023 5:34 pm
Stopped last evening around 830 and got chicken tenders. For $9 they were the best chicken tenders I've ever had. Crisp on outside. Juicy on the inside. Definitely worth it. Staff was extremely polite and efficient. Thank you .
L D
1692552862
Alaska Stand